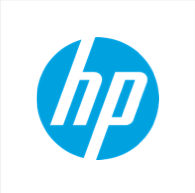 About Hewlett-Packard Company
Operating in 170 countries with a network of more than 250,000 channel partners, HP uses the power of ideas to put technology to work for everyone, everywhere. HP's slogan is "HP invents, engineers, and delivers solutions that amaze." The firm's motto is 'Keep reinventing,' which refers to both its internal operating strategy, and its ability to reinvent itself by launching new products such as the thinnest laptop in the world, or by revolutionizing manufacturing with its 3D printing technology. According to the firm's internal figures, HP ships 1 PC & 1 Printer every second, is ranked first or second in every market and product category where it competes, while powering 430 of the global fortune 500 companies. To sustain long-term relationships with customers, HP's strategy is to sell solutions, not just products. To that end, the company offers "complete solutions" for partners and customers through integration of HP devices, supplies, and services.
While its brand name will be familiar to anyone who has used a 2D personal or commercial printer in the past few decades, HP believes that 3D printing has the potential to usher in a new era by disrupting virtually every aspect of manufacturing, from initial design to shop-floor setup and from manufacturing and assembly to supply chain, logistics, and distribution.
In 2016, HP unveiled the world's first production-ready 3D printing system for manufacturing: the HP Jet Fusion 3D Printing Solution. Calling its HP Jet Fusion 3D 3200 and 3D 4200 printers "engineering breakthroughs," that came as "the result of decades of HP investments in inkjet printing, precision fluid mechanics, and materials sciences", HP believes that is now poised to bring its 30 years of leadership in 2D printing into a new dimension.
Hewlett Packard
HP is ranked first or second in every market and product category where it competes
Rank: 24
Company size: 1000
Global: Yes

Graduate programme: No
Intern programme: Yes