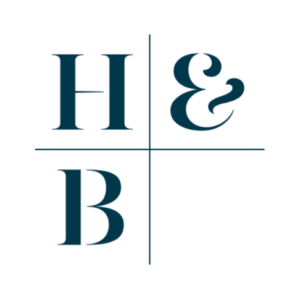 H&B focuses on advising and assisting the top managements in primarily larger Danish companies. The company has three focus areas: Strategy & Organisation, Operational Excellence and Commercial Excellence. The company has offices in both Copenhagen and Aarhus as well as clients and projects all over the country.
H&B's vision is to offer solutions that create value on the long term – while always considering what also creates value here and now. While delivering high quality management consulting in general H&B also has a certain appreciation for projects that reflect on society. They are highly specialized in developing strategies for all types of corporate ownership models from privately held to cooperatives and family-owned business.
H&B focuses a lot on human qualities alongside the professional competencies. They believe that people and their knowledge, skills, attitudes, and behavior is the essence of any organization, so expect that active involvement, helpfulness and knowledge sharing are a central part of the company's way of working.
H&B also has a strong tradition for communication in various formats. They are rooted in the academic world and have contributed to more than 30 books on topics such as leadership, governance, complexity, and customer experiences.
CULTURE & TEAM
Ever since H&B was established, the combination of a professional business focus and a humanistic approach has been at the core of its culture and way of doing business.
H&B has a unique culture and an open community that they cultivate and develop with care. They prioritize spending time together and they have fun. They actively and dedicatedly seek to welcome all types of career models. Kids, sports, and hobbies are very welcome – at the same time, the company has a strong focus on performance and sets high standards for professionalism and quality. The consultants are ambitious and will do the outmost to create long-lasting value for their clients while also cherishing a good life balance.
H&B values a strong team that can commit at all levels of an organization and manage many diverse corporate cultures – and that can quickly adapt to new challenges. In addition to a high level of professionalism, everyone at H&B has great social skills and there are great possibilities for individual development, both professionally and personally.
H&B looks for candidates who share its professional ambitions and values, can see themselves as part of the team and want to contribute to developing the company and culture.
H&B | Hildebrandt & Brandi has posted
2

jobs
H&B | Hildebrandt & Brandi
H&B | Hildebrandt & Brandi is the top management's advisor
Rank: 45
Company size: 51-250
Global: No

Graduate programme: Yes
Intern programme: Yes