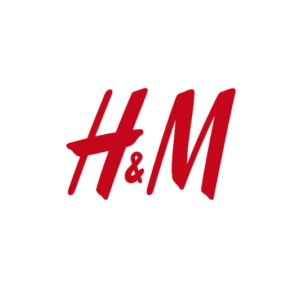 Customer expectations and consumer behaviors are rapidly changing, and so are we. To continue meet our customer needs and transform an industry, we need employees with different backgrounds, experiences, and perspectives. Your entrepreneurial spirit and agile mindset will help shape the future of fashion and design. Our trainee programs are part of our recipe for success, only made possible by our stellar graduates.
As a H&M Group trainee, you will join one of our two Trainee Programs over a 12-month period. You will get a broad introduction to our company, from strategy and transformation to how we aim to lead the change into a future of circular and sustainable fashion.
rotate between different functions to help you find your sweet spot

take part in workshops & trainings  

work in a wide variety of teams providing you with insights, learnings, and a global network

Tech Trainee
The Tech Trainee Program is for those who has a great passion for tech as a driver for change. You will be part of enabling and accelerating our business through tech innovations and solutions, working together with our product teams across the world. Tech at H&M Group is shaping the future of fashion and design through people, data, and technology. We need you to be part of that journey.
and more about the program here Tech Trainee Program

Digital Growth Trainee
We aim to become a truly customer focused company. This means taking our customer experience to the next level and changing our way of working. We're accelerating our digital journey and looking for those who thrive during change and aren't afraid of the unknown. The Digital Growth Trainee Program allows you to test, try and learn in different areas and roles linked to our digital transformation journey.
 
Read more about the program here Digital Growth Trainee Program
Both programs are set to start in August 2022 and span over 12 months. After the programs are concluded, you will take on a permanent fulltime position within the H&M Group. Please note, when applying you will have the opportunity to choose one of our two programs.
H&M International Graduate Programme
As one of the world's largest fashion companies with more than 171,000 employees worldwide, H&M is an exciting and dynamic place to pursue a career within the fashion industry
Rank: 39
Company size:
Global: Yes

Graduate programme: Yes
Intern programme: Yes