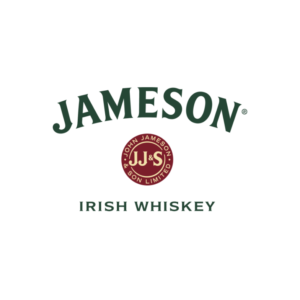 About Jameson
The Jameson International Graduate Programme gives you the opportunity to work for the worlds #1 Irish Whiskey brand. The programme offers you an initial 13-month contract with the opportunity to gain international experience and excellent opportunities for career progression.
The Jameson International Graduate Programme is a brand advocacy programme that gives graduates the opportunity to go abroad to build brand awareness for our world-renowned Irish whiskey with consumers, bartenders and influencers in various countries. Brand Ambassadors gain experience in fields such as marketing, sales, digital, event management, content creation and much, much more.
Brand Ambassadors work in conjunction with local sales and marketing teams in the planning, development and implementation of the Jameson brand strategy in their respective markets. The role of a Brand Ambassadors is field based and you work across a wide range of marketing activities such as brand education, event management and digital. You'll work with local brand teams and off your own initiative to be on a first name basis with bartenders, distributors, agencies and influencers alike.
As our Brand Ambassadors come from a variety of backgrounds from law, arts and psychology to business and marketing (to name but a few) we ensure that our four-week induction training programme covers all the bases to make sure our graduates are equipped with the knowledge and tools they need to feel confident moving to their international market to hit the ground running as a Jameson Brand Ambassador.
After your initial four weeks of intensive training in our head office in Dublin and our distillery in Midleton, you will hop on a plane, arrive in your international destination and begin to explore your new home.
Our Brand Ambassadors are driven, creative and entrepreneurial, with a passion for content creation. If you have a passion for brand marketing and sales, then this programme is for you. As this is an international programme, languages are a distinct advantage but not a requirement. The one key requirement is Serious Character!
Qualifications are essential. Our programme is for those who want to kick start a career in international marketing. Our graduates come from a variety of backgrounds – Business, Languages, Psychology, and Arts to name a few. We don't just look at languages and qualifications, we look at the strength you can bring to the role.
The following will also help you stand out from the crowd:
You're a creative thinker with a serious passion for sales and marketing

You're independent, self-motivated and can work off your own initiative

You're passionate for all things digital

You're outgoing and able to adapt to new countries and cultures

You're driven to succeed (with a full driving licence) mandatory

You're a Serious Character, obviously
Jameson Graduate Programme
The worlds #1 Irish Whiskey brand
Rank:
Company size: +10000
Global: Yes

Graduate programme: Yes
Intern programme: No