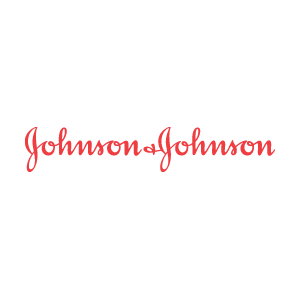 About JOHNSON & JOHNSON
It's difficult to get well without Johnson & Johnson (J&J). The diversified health care giant operates in three segments through more than 265 operating companies located in some 60 countries. Its Medical Devices division offers surgical equipment, monitoring devices, orthopedic products, and contact lenses, among other things. J&J's Pharmaceuticals division makes drugs for an array of ailments, such as neurological conditions, blood disorders, autoimmune diseases, and pain. Top sellers are psoriasis drug Remicade and cancer medication Velcade. Its Consumer business makes over-the-counter drugs and products for baby, skin, and oral care, as well as first-aid and nutritional uses.
Operations
J&J prides itself on its decentralized operating structure, with the management teams of its myriad and far-flung operating units having wide latitude to make decisions. Each company belongs to one of J&J's three broad divisions: The Pharmaceuticals and Medical Devices segments each account for some 40% of sales, while the Consumer division contributes about 20% of annual revenues. J&J's diversified business model also allows for some insulation against troubles in any one market. For instance, growth in the Medical Devices segment, coupled with lagging sales in the Pharmaceuticals segment, led Medical Devices to pass Pharmaceuticals as the company's top revenue and profit earner each year from 2009 to 2013.
In its Medical Devices division, many operating companies — including surgical supplies companies Ethicon and Ethicon Endo-Surgery, orthopedics device maker DePuy Synthes, and vision care subsidiary Vistakon — have experienced strong sales growth. The division also includes the LifeScan diabetes care unit, which includes the growing Animas insulin delivery offerings. The company has launched more than 50 new major products since 2012, and it expects more than 30 new major filings within the next couple of years.
Operating companies in the Pharmaceuticals division include Janssen Biotech (formerly Centocor Ortho Biotech), Janssen Pharmaceuticals, and Noramco. Remicade is the company's top earner, bringing in more than $6 billion in annual sales or 9% of total revenue; in addition to psoriasis, the drug treats Crohn's disease, rheumatoid arthritis, and ulcerative colitis. In addition, key drugs earning over $1 billion annually are Procrit (sold internationally as Eprex), schizophrenia medication Risperdal Consta, cancer treatment Velcade, AIDS therapy Prezista, and plaque psoriasis drug Stelara.
The Consumer segment sells products including J&J's baby products, the Listerine brand of oral care products, and skin care brands including Aveeno, Clean & Clear, Lubriderm, and Neutrogena. It plans 20 new product launches by the end of 2015.
Geographic Reach
While the US and Europe represent the company's largest markets (accounting for more than 45% and 25% of sales, respectively), the firm has been working to expand its presence in markets in Asia (especially China) and other regions that are emerging as high-growth opportunities. In 2014, the Asia/Pacific region and Africa together accounted for 18% of revenue, while the non-US Western Hemisphere accounted for 10%. J&J has research facilities in about a dozen countries in North America, Asia, Europe, and the Middle East. It sells its products in more than 265 countries.
Sales and Marketing
The company spent $2.6 billion on advertising campaigns (including television, radio, print, and online ads) in 2014; this was up from $2.5 billion spent in 2013 and $2.3 billion spent in 2012.
Financial Performance
J&J has seen steady revenue growth over the past five years. In 2014 revenue increased 4% to $74.3 billion, largely due to 15% growth in the Pharmaceutical segment (which partially offset declines in the Consumer and Medical Devices segments). Pharmaceuticals rose on both the introduction of new products (hepatitis C treatment Olysio/Sovriad, anticoagulant Xarelto, prostate cancer oral medication Zytiga, type 2 diabetes treatment Invokana, and blood cancer treatment Imbruvica) as well as the strength of its existing core products.
The higher revenues helped net income, which increased 18% to $16.3 billion. Also contributing to that increase were net gains on divestitures such as the $4 billion sale of Ortho-Clinical Diagnostics business to Carlyle Group. Cash flow from operations rose 6% in 2014, due both to the higher net income and a change in other assets.
Strategy
The units of the Medical Devices division have been vigilantly working to sustain growth by developing and launching new product offerings in recent years. In 2014 Depuy Synthes Products, J&J's orthopedics device maker, combined forces with Tissue Regeneration Systems to use 3-D printing in the development of patient-specific large bone implants that can be absorbed by the body once the bone has healed. Also that year, J&J's life sciences team began a collaboration with Google  to advance surgical robotics.
However, in early 2016 J&J announced plans to restructure the Medical Devices segment over the next two years. The changing global medical device market's changing landscape was cited as the impetus for the planned moves. The changes will affect the unit's orthopedics, surgery, and cardiovascular operations, but not its consumer medical devices, vision care, or diabetes care operations. The company expects the restructuring to bring in some $800 million to $1 billion in annual savings.
In other operations, J&J spends some $5.4 billion on its Pharmaceuticals segment's R&D pipeline in an effort to fight off the drug industry's biggest challenge: patent expiration. The company aims to launch a number of new drugs to replace former bestsellers in areas including immunology, pain, cardiology, infectious disease, and neurology. J&J also works to add new indications for existing drugs. For instance, in 2014 the Janssen Pharmaceuticals unit was granted approval for Invokamet to treat type 2 diabetes. It combines J&J's existing Invokana diabetes treatment, which promotes the loss of glucose in urine, with a drug that decreases production of glucose in the liver and improves the body's insulin response. Also that year, Janssen entered into an exclusive licensing agreement with Vertex Pharmaceuticals to develop, manufacture, and commercialize influenza A treatment VX-787 (currently in phase II development).
The Consumer segment has been troubled by supply issues that the company has been addressing. It ended 2013 with the top OTC sellers for adults and children with its Tylenol and Motrin products. J&J is counting on its Neutrogena, Listerine, and Johnson's Baby brands to deliver growth for the segment going forward.
In response to patent protection losses, as well as other competitive and product safety challenges, J&J completed a number of restructuring and cost-cutting programs between 2009 and 2011, including divestitures, workforce reductions, and manufacturing plant consolidations. Continuing to narrow its focus on core businesses in high-demand product areas, in 2014 J&J sold its Ortho-Clinical Diagnostics business to The Carlyle Group for about $4 billion. In 2015 it sold cardiovascular products maker Cordis to Cardinal Health in a $1.94 billion transaction.
In 2014 J&J opened the Asia/Pacific Innovation Center in Shanghai (with satellites in Singapore, Australia, and Japan); the facilities extend its network of Innovation Centers around the world.
Mergers and Acquisitions
While it continues to streamline its businesses for optimal performance, J&J is also keeping pace with its acquisition strategy by pursuing company purchases both large and small.
In 2013 J&J purchased drug discovery and development firm Aragon Pharmaceuticals, which focuses on hormone-driven cancers. The following year, Janssen Pharmaceuticals acquired Covagen, a biopharma company specializing in protein therapies. It also bought Alios BioPharma, which is developing a treatment for pediatric respiratory synctial virus (RSV), a respiratory viral infection, for some $1.8 billion.
In late 2015, J&J acquired Novira Therapeutics, a clinical-stage company working on treatments for chronic Hepatitis B infections. That firm, which is testing small molecule NVR 3-778, is now part of Janssen Pharmaceuticals' infectious diseases and vaccines segment.
Johnson & Johnson Consumer bought Vogue International for $3.3 billion in mid-2016. Vogue develops, markets, and distributes personal care lines such as the OGX brand of hair care and other products.
The company has now agreed to buy Abbott Medical Optics, an Abbott Laboratories subsidiary, for $4.3 billion. That purchase, which includes operations in cataract surgery, laser vision surgery, and consumer products such as eye drops, underscores J&J's growing focus on vision.
Johnson & Johnson
Johnson & Johnson is an American multinational medical devices, pharmaceutical and consumer packaged goods manufacturer founded in 1886.
Rank: 4
Company size:
Global: Yes

Graduate programme: Yes
Intern programme: Yes