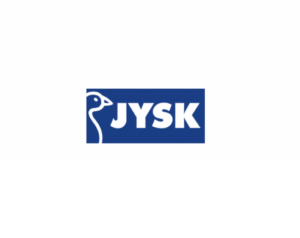 JYSK delivers a great Scandinavian offer for everyone within sleeping and living. We are a global retail chain of stores and web shops, and part of the family-owned Lars Larsen Group.
Our founder, Lars Larsen, opened his first JYSK store in Aarhus, Denmark, in 1979. Today, JYSK has 2,903 stores in 52 countries around the world. 27 countries are operated directly by JYSK, while the remaining 25 countries are part of our JYSK Franchise concept.
In Germany and Austria, the stores are named DÄNISCHES BETTENLAGER, while JYSK is the name of the stores in all other countries.
With thousands of stores across the world, there is often a JYSK nearby. This makes it quick to explore our assortment, and easy to bring products home. Online, we have room for even more products, and it is crucial for us to make it easy for customers to combine our great store service with our wide online assortment to give the best possible shopping experience.
This requires great employees, and our ambition is to be employees' first choice within retail wherever JYSK is present. This means that JYSK must always be an attractive place to work, and that our employees enjoy the time they spend with us.
Although JYSK today is a global business, the company is managed based on its Scandinavian roots. This is reflected in our company culture and the way we do business.
Read more about JYSK here or visit one of our country websites.
JYSK Graduate Programme
is a Danish retail chain, selling household goods such as mattresses, furniture and interior décor
Rank:
Company size:
Global: Yes

Graduate programme: Yes
Intern programme: No