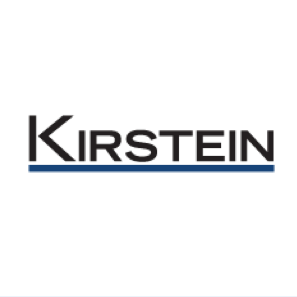 Kirstein A/S is a leading strategy-driven consulting firm in Europe with a singular focus on the asset management industry. The firm currently has offices in Copenhagen and Boston. Combining decades of industry experience with proprietary research infrastructure, for the past 28+ years, we have advised a close network of asset managers about trends, positioning, or go-to-market strategies through engagement with 450+ top-tier institutional investors across Europe. 
Founded in 1993 by CEO Jesper Kirstein, our team now conducts more than 50 client engagements every year and has experience in every asset class, market segment, and firm type. Kirstein uses a bottom-up and client-centric approach – when engaging with clients, our skilled and experienced consulting team uses a customized method of providing operational and strategic advice. 
As sales and marketing strategies lie at the heart of our client engagements, our dedicated multilingual engagement team spend 1800+ hours annually engaging with investors to understand how current market dynamics shape future growth opportunities for the asset management industry.
History
Jesper Kirstein established Kirstein A/S (formerly Kirstein Finansrådgivning A/S) in 1993 after a career including positions as a stockbroker and a managing director. The first well-defined area of business was pension analysis, and we were the first in Denmark to collect and record accounting data from Danish pension funds. This makes us the only company today that holds financial data on all pension firms in Denmark since 1990.
Our focus on pension funds naturally led to an interest in asset management and mutual funds, and Kirstein was the first company to analyze real return data for Danish mutual funds. We were also the first in Denmark to conduct structured global searches and analyses of asset managers for institutional investors. Parallel to this, Kirstein began advising small and medium-sized institutional investors on investment strategy, selection of managers, etc.
Since 2018, we have completed over 150 asset management projects across more than 15 countries. 
To fulfill our social responsibility to our community, we support a number of organizations and initiatives that contribute to the world around us: 
We support Mtoto Tanzania, an organization that aims to improve the lives of disadvantaged children in Tanzania – by offering educational and mentoring programmes, they give the children the opportunity to attend school and improve their personal development.

Since 2020, Kirstein has been committed to the UN Global Compact corporate responsibility initiative and its principles in the areas of human rights, labour, the environment, and anti-corruption. We have chosen to implement the 10 principles into the way we conduct business as a firm, and encourage other businesses to take corporate social responsibility initiatives. 

Our firm is also a signatory of the Principles for Responsible Investments – PRI to contribute to the development of a more sustainable global financial system.
Kirstein A/S
Kirstein A/S is a leading strategy-driven consulting firm in Europe with a singular focus on the asset management industry.
Rank: 38
Company size: 0-50
Global: Yes

Graduate programme: No
Intern programme: Yes