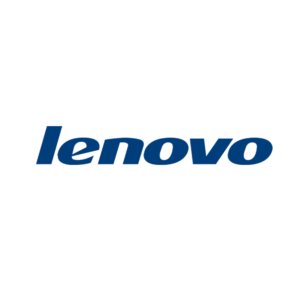 About Lenovo Group Limited
Lenovo Group not only tops the worldwide PC market, ahead of #2 HP and #3 Dell, but it operates competitive phone and server businesses. Through a series of acquisitions, the Hong Kong-based company has assembled a device-driven product lineup that competes in various technology markets around the world. Lenovo has resurrected the Motorola brand in smartphones and unleashed IBM's former low-end server entity into a fast-growing business. Besides ThinkPad-branded commercial PCs, Lenovos turns out tablets, ultrabooks, software, and accessories. Its sales are fairly evenly sourced from the major world markets of China, North America, and Europe.
Operations
Lenovo's personal computer business racks up two-thirds of the company's sales, followed by the mobile phone segment, which supplies about 20% of revenue, and the enterprise group with about 10%.
The company makes many of its own products, but outsources some manufacturing as well.
Geographic Reach
Hong Kong-based Lenovo serves customers in more than 160 countries. Its three biggest markets, the Americas, China, and Europe, together for about 85% of sales. The Asia/Pacific region generates the rest.
Lenovo has operations in more than 60 countries across the globe. It has operational hubs in Beijing, Paris, and North Carolina, and a marketing hub in Bangalore, India. It also has major research centers in Yokohama, Japan, and in China in Beijing, Shanghai, and Shenzhen. It makes products at plants in China, Singapore, India, Japan, Brazil, Switzerland, and the US.
Sales and Marketing
Lenovo rebranded itself under the tag line, "Never Stand Still," marking its expansion in size and scope. The rebranding rollout included the company's first conference, Lenovo Tech World, held in Beijing, where it brought users and developers together and touted new products.
Financial Performance
Lenovo's growing stable of products and geographic expansion pushed revenue higher for six years until 2016 (ended March). The company reported a 3% revenue decline to about $45 billion in 2016 from 2015. Lenovo blamed currency fluctuations, reduced PC demand, and smartphone development for the drop. The company said revenue would have increased 3% without the currency impact. The worldwide slowing of the PC market hit Lenovo's biggest business with an 11 revenue drop. Its 6% decline in shipments bettered the industry wide 12% drop and the company also fattened its No. 1 market share. Sales in the mobile business rose 7% even as Lenovo integrated its Motorola Mobility acquisition into its existing phone operations. Enterprise sales, just 10% revenue, jumped a whopping 70% in 2016. Geographically, sales fell in China and North America while growing in EMEA, Latin America, and Asia/Pacific.
A 20% increase in operating expenses wiped out Lenovo's profit and plunged it to a loss of about $130 million in 2016. Costs were higher for usual expenses – sales and administration, selling, and research and development – in 2016. The company also reported costs stemming from the acquisitions of IBM's server business and Motorola Mobility. Then there were costs associated from a restructuring and realignment of the company's businesses.
Even with the loss, Lenovo's cash from operations increased to more than $290 million in 2016 from about $240 million in 2015.
Strategy
Lenovo has been adept at building a $45 billion revenue company from parts that other companies didn't want. It bought its world-leading PC business from IBM in 2005 and added IBM's x86 server business in 2014 as Big Blue de-emphasized hardware. Lenovo in 2014 bought the Motorola Mobility phone business from Google, which, at that time, couldn't find the right touch for the phone business.
With those assets, Lenovo has established itself as the market leader in the shrinking, but still huge, PC market; as developer of competitive smartphones; and a fast-growing provider of servers for data centers. The company realigned its corporate structure n 2016 to better exploit those businesses. The PC and Smart Device Business Group handles PCs as well as tablets, detachables, gaming and other smart devices. The Mobile Business Group handles smartphones with sub-units focusing on China and emerging markets. The Data Center Group develops high performance servers for the converged/hyperconverged, cloud, and hyperscale markets. A fourth unit, Lenovo Capital and incubator Group, funds startups and explores new technologies.
The company's emphasis on servers comes at time when the market might be right for relatively new play to step up. Competitors have dealt with mega-merger (Dell Technologies which swallowed EMC) and super splits (Hewlett Packard Enterprise, which resulted from the breakup of Hewlett-Packard. Lenovo competes with HP Inc. in the PC business). That could leave an opening for a single-minded provider such as Lenovo. The company has also leveraged relationship with companies like Nutanix, SAP, Microsoft, Juniper Networks, and others to develop applications and gain a faster path of customers.
In phones, the Motorola acquisition and a good amount of development work (as well as draining inventory of old models) propelled the business to account for more than 20% of Lenovo's revenue. The competition, however, is stiff throughout the world, but particularly in China. Telecom equipment maker Huawei has emerged as the dominant player in the world's largest phone market. Other top smartphone sellers in China are Oppo, Xiaomi, and Apple. That might be why Lenovo has set its sights on other emerging markets such as Latin America and the Asia/Pacific region. The 83% revenue growth for smartphones in the EMEA region in 2016 was largely driven by sales in Eastern Europe, the Middle East, and Africa.
Lenovo is developing more products such as digital assistants and virtual reality hardware.
Mergers and Acquisitions
In the last two years Lenovo has made acquisitions to beef up its hardware offerings and support expansion in select markets. In 2014 it paid more than $5 billion to acquire two new major product lines. First it bought IBM's low-end x86 server business for $2.3 billion.
Also in 2014, Lenovo spent some $2.9 billion for Motorola Mobility from Google. As part of the deal, Lenovo owns the brands Moto X, Moto G, and the DROID Ultra series, while Google retained the patent portfolio.
Lenovo
Lenovo Group not only tops the worldwide PC market, ahead of #2 HP and #3 Dell, but it operates competitive phone and server businesses.
Rank: 31
Company size: 1000
Global: Yes

Graduate programme: No
Intern programme: Yes