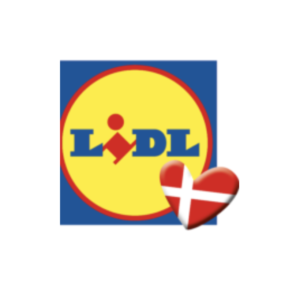 Graduate Programme Facts
Main Location
Kolding, Finance & Marketing in Aarhus
Functions
Marketing, Central Logistics, IT, Finance, Real Estate, Supply Chain
Time per rotation
1-6 months
INTERNATIONAL ROTATIONS
6 months in Germany
Requirements
MSc Degree and Drivers Licence
Language Requirements
Danish and English, German is an advantage
---
Applications Open
November 29, 2021
Applications Close
January 2, 2022
Programme Start
August 1, 2022
Our take on the Lidl Graduate Programme
Lidl has seen an impressive development since its humble beginnings in 1973 with a single store in Ludwigshafen in the southern part of Germany. The company has established itself in Denmark and is acquiring market shares and expanding with more shops.
Germany has a long history with using developing schemes for graduates and many larger German companies have today a graduate programme. The case is the same with Lidl that has made a well-developed programme, The Lidl International Graduate Programme. The company make sure you are introduced properly to the business and quickly develop a business acumen. The international rotation in the German headquarter is a nice touch, which will bring you closer to the strategic decisions, gather a deeper understanding and extent your network.
Finally, the graduate program offers good list of employer perks, including a car. In addition the company is planning to relocate to Aarhus in a newly-build, modern headquarter in 2023.
Graduate Programme Benefits
Unique career opportunities

A strong team spirit and network with Lidl Graduates from up to 32 Lidl countries

Mentoring scheme and individualized career path

Option for health care scheme

Discount scheme with several providers of travel, shopping, culture, fitness, etc.

Competitive salary package incl. Pension

Company car in the BMW 1 Series throughout the process

Language teaching
Application process
1
Screening af ansøgning og CV
3
Online samtale med HR i januar 2022
4
Personprofil, case og personlig samtale i januar/februar 2022
Stories from the Inside
Meet their people
Actual Graduate Progressions:
International Graduate – Marketing -> Project and Campaign Manager in Marketing
International Graduate – HR -> Project Manager, HR Development & Engagement
The Verdict
What's good
"Strong and well-developed programme"
"Tracks within most professional disciplines"
"You learn German"
What's not so good
"Located in Kolding until 2023 (except for Marketing & Finance)"
LIDL Graduate Programme
German retailer with more than 133 stores in Denmark
Rank: 26
Company size: 1001-5000
Global: Yes

Graduate programme: Yes
Intern programme: Yes