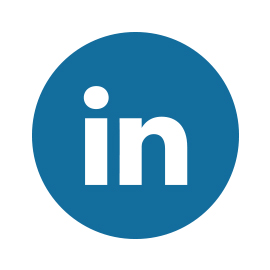 About Linkedin Corporation
Feeling a bit disconnected to the business world? LinkedIn wants to help. The firm operates an online professional network designed to help members find jobs, connect with other professionals, and locate business opportunities. The site has grown to reach more than 430 million users in some 200 countries since its launch in 2003. LinkedIn is free to join; it offers a paid premium membership with additional tools and sells advertising. It additionally earns revenue through its job listing service, which allows companies to post job openings and search for candidates on LinkedIn. In 2016 Microsoft agreed to pay $26.2 billion to acquire LinkedIn.
Operations
In addition to free services such as creating profiles, connecting and communicating with other LinkedIn members, and viewing business and job listing pages, the company generates revenue through three product lines: Talent Solutions, Marketing Solutions, and Premium Subscriptions.
Talent Solutions represents LinkedIn's largest segment, accounting for about 63% of revenue, and includes recruitment and job listing services for enterprises and job seeker subscriptions for individuals. Marketing Solutions (advertising services for enterprises and individuals) and Premium Subscriptions (advanced listing, search, and communication services and tools) generate the remainder of sales.
Geographic Reach
Americas is LinkedIn's largest market, contributing about 67% of sales in fiscal 2015. Europe, the Middle East, and Africa (EMEA) brings in about a quarter of revenue. Revenue is growing at a faster pace in the EMEA and Asia-Pacific (APAC) regions than in the US.
The company has office space across the US and internationally, including Ireland where additional office space is being built. It has data centers in the US and Singapore.
Sales and Marketing
LinkedIn markets its products and services to large and small enterprise customers through a field sales force and also offers subscriptions via an online, self-serve channel. The company incurred advertising costs of $20 million in fiscal 2015.
Financial Performance
The company reported revenue of $2.99 billion in fiscal 2015, which was an increase of $772.14 million (or 35%) compared to its revenue in fiscal 2014. The primary reason for the spike in revenue was increased sales from Talent Solutions.
LinkedIn claimed a net loss of $164.76 million in fiscal 2015. That was an increase of $149.44 million compared to the net loss the company suffered the prior fiscal period. The primary reasons for the increased net loss were increased sales, marketing, and product development expenses.
The company ended fiscal 2015 with $806.97 million in cash flow from operations, which was an increase of $238.02 million compared to its cash on hand at the end of fiscal 2014.
Strategy
Key to LinkedIn's success is the growth of its member network, specifically through current members inviting others to join. That growth has been substantial, rising from 150 million at the end of 2011 to nearly 430 million at the end of 2015. Along with its growing network of members, the company is looking to increase its ability to monetize its products and services.
LinkedIn
Worlds largest online professional network
Rank: 4
Company size: 1000
Global: Yes

Graduate programme: Yes
Intern programme: Yes