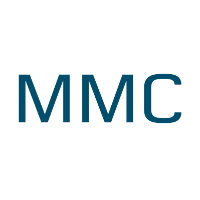 Maersk Management Consulting (MMC) is the management consultancy of A.P. Moller Maersk with offices in Copenhagen and Singapore. Their mission is to generate substantial and lasting improvements for A.P. Moller – Maersk and to attract and develop exceptional people. Like A.P. Moller – Maersk, they have global coverage and their consultants have worked on projects in 50+ countries since their establishment in 2012.
Strategy, growth and turnaround
They engage in strategy at all levels of the business, particularly within business development, growth and turnaround. They use their industry expertise and detailed A.P. Moller Maersk insight to bridge the gap from strategy to implementation – a task they often undertake themselves.
Commercial and Operational Excellence
They offer services within optimisation of commercial processes, including all areas from sales strategy to pricing optimisation and analysing product & customer portfolios. Furthermore, they engage in operational excellence projects, whose primary focus is on identification of operational inefficiencies and process improvement.
Organisation review and re-structuring
As part of their strategy and implementation work, they are particularly involved with the distinct process of (re-)structuring organisations for business units, from the ground up, to tailor the way Maersk business units operate to their markets and contexts.
Change Management & Transformation
They work actively with implementing strategies and organisational changes through involvement in large-scale change and transformation projects, undertaking tasks such as change management and strategy implementation. Often in relation to larger scale strategic efforts and organisational transformation.
Culture
As an internal consultant in MMC, you get to step up your responsibility early compared to other external consultancy firms. They have the most important management consulting projects in Maersk in our portfolio and offer early exposure to senior stakeholders. MMC experience serves as a unique talent incubation vehicle for future leaders in Maersk.

From day one you will contribute as a team member in your project team of 3-5 consultants with experience from top-tier external consulting firms, business development professionals with an outstanding track record in A.P. Moller-Maersk and graduates with outstanding academic performance. You will be exposed to a plethora of management consulting scenarios and challenges which will result in a steep learning curve, which they will also support through structured personal & professional development programs.
Their 40 colleagues typically come from external consulting, related fields or directly from the graduate schools. In MMC they do have colleagues from McKinsey, BCG, Bain and A.T. Kearney that have decided – after a successful external consulting career – to take their next step towards a management function in the transportation and logistics industry.

Besides their experienced external consultants, they are as well hiring directly from graduate and business schools all over the world. Thereby they are not looking for specific majors, even though the majority of applicants have studied business related matters. Moreover, they work together with colleagues who have already gained significant work experience in Maersk but want to upscale their consulting toolkit in an exchange program for about a year.
Maersk Management Consulting
The in-house consulting arm for the Maersk group
Rank: 6
Company size: 0-50
Global: Yes

Graduate programme: Yes
Intern programme: Yes