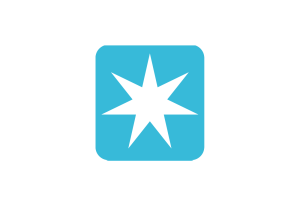 A.P. Moller – Maersk is an integrated transport & logistics company with multiple brands and is a global leader in container shipping and ports. Including a stand-alone Energy division, the company employs roughly 88.000 employees across operations in 130 countries.
Maersk Line
Maersk Line is the world's largest container shipping company, known for reliable, flexible and eco-efficient services.  The Maersk Liner business also includes Safmarine, Seago Line, SeaLand and MCC. The company operates in over 120 countries around the world and has a fleet of over 600 ships which sail every major trade lane on the globe.
APM Terminals
APM Terminals provides port and inland infrastructure to drive global commerce. It is currently active in 57 ports and terminals in 36 countries with six new terminal development projects and 11 expansion programs now underway, along with 154 Inland Services locations in 46 countries.
Damco
Damco is a world leading provider of freight forwarding and supply chain management services. Damco's focus is on simplifying complex supply chains, uncovering efficiency improvements that enable their customers to cut their inventories, reducing operating costs, and making significant short-term savings for long-term competitiveness.
Svitzer
Since 1833, Svitzer has provided safety and support at sea. With a fleet of more than 500 vessels and operations all over the world, Svitzer is the global market leader within towage and emergency response.
Maersk
Maersk is an integrated transport & logistics company with multiple brands and is a global leader in container shipping and ports
Rank: 1
Company size: 1000
Global: Yes

Graduate programme: Yes
Intern programme: Yes