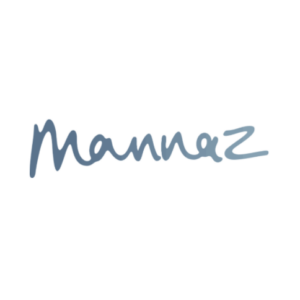 Mannaz is an international frontrunner in developing leadership, project and organizational capabilities. Adopting innovative and efficient learning methods, it empowers people performance and business success.

The firm works for some of the world's leading companies because of its innovative and collaborative design of development solutions and its vast experiences in developing executive and project leaders across the world.

Founded in Copenhagen in 1975, today Mannaz is among the largest European providers of leadership development. Every year, Mannaz delivers more than 700 programs for more than 10,000 executives, project leaders, managers, professionals, and high potentials clients.

With its global reach from offices in Copenhagen, London, Hong Kong and Malmo, the firm can support the world's largest organizations in developing their leadership capabilities and the ability to execute their strategy.
Culture
When employees at every level are motivated, they work passionately towards a common purpose and exemplify an organization's values. Mannaz is dedicated in developing the capabilities of leaders and organizations. It works to understand, leverage and expand the existing strengths and abilities of individuals and their organizations while working with them as they become the driving force in shaping and implementing their own future. They  call this its "enable and facilitate" approach.

By driving change from the inside of an organization, leaders can make a substantial and sustainable difference out in the marketplace. Thoughtful and inspirational leaders can provide the framework that allows people to strive for excellence and work together to reach common goals.

The Mannaz "enable and facilitate" approach brings out the best in their clients by creating positive change in individual behavior and corporate culture.  

Today's business environment is often characterized as volatile, uncertain, complex and ambiguous.  Mannaz helps to manage these challenges by encouraging organizations and business leaders to look ahead, understand their strengths, recognize the opportunities associated with change, and develop their greatest potential.  No other method enables such sustainable achievement.
What makes it the best company to work for?
You should work for us if you want to help companies, organizations and managers to leverage their potential and create even better results. Based on the customers needs and challenges, we work with organizational development, management development, project management, talent development and change management. Whether our task is advicing, facilitation or competence development, our goal is to create lasting results and real development.
What are you working on getting better at?

Based in our offices in Hørsholm, Aarhus, Malmö and London, and together with our 400 associates in most of the world, we are working to become even better to meet our customers with a strong international perspective.
Fun Fact
Mannaz was originally called DIEU, which in French means "God". The religiously-named name, however, prevented the growth for our  international business, and in 2008, we changed name to "Mannaz". The meaning of the new name is "human" on the urnordical and emphasizes our human-focused value set. By the way then there was no divine background for the original name. DIEU was an abbreviation for Danske Ingeniørers Efteruddannelse..
Mannaz
Mannaz is an international frontrunner in developing leadership, project and organisational capabilities.
Rank:
Company size:
Global: Yes

Graduate programme: No
Intern programme: No