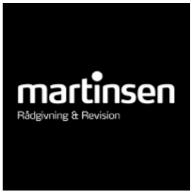 Allow us to introduce Martinsen
Martinsen was established in 1940. We have offices in the capital city of Denmark Copenhagen and in Esbjerg, Grindsted, Kolding, Toerring, Vejen, Vejle and Aarhus and the staff counts 200 employees, including 28 state authorized public accountants.
The size of Martinsen and the expertise of our partneres and staff is considerable and we are able to manage all types of tasks for any kind and size of company.
At the same time, our firm is not too large, as we are still able to solve all tasks individually and in a close, personal co-operation with our clients. This ensures that the solutions are suited to the individual client's needs and wishes and at the same time fit the companies' size and trade line.
Our basis is personal advising and engagement based on a highly qualified effort within accounting assistance, auditing, tax advising, tax planning, financial advising – including company establishment – investments, insolvency, and reconstruction. We employ data specialists, who are at our clients' disposal, when they are to purchase data equipment.
As regards data technology we are in the absolute frontline.
Martinsen cooperates with independent tax experts and Danish and foreign accounting and law firms. Through these cooperations we can offer assistance or contacts world-wide.
Martinsen employs staff at all levels of education. Concurrent with their practical work, the staff continuously educates themselves to the highest achievable and most esteemed levels of education within the Danish university system concerning finance, accounting, and auditing. Furthermore the staff is kept up to date by attending internal and external courses.
All the state-authorized public accountants of the company are members of the Institute of State Authorized Public Accountants. One of the purposes of the Institute is to ensure that the work of the members is carried out at the highest possible quality level. This takes place by means of quality control carried out by the Institute, comprising courses and distribution of all new, relevant laws etc.
Martinsen is a leading member of RevisorGruppen Danmark – a network of independent, state-authorized public accounting firms. The members of the association comprise more than 20 accounting firms situated all over Denmark and with a total of approx. 240 state-authorized public accountants and 1,500 employees. Through this membership we cooperate with generally approved tax advising firms, we have access to highly recognized tax specialists, and have the possibility of taking legal tax proceedings all the way to High Court.
Internationally we are associated with PrimeGlobal, and through this association we are able to provide the contact to a personal, engaged expert in Europe, North America, Africa, the Middle East, Asia and the Pacific region.
Please do not hesitate to call our International contact partner Aage Brink Thomsen – abt@martinsen.dk – +4520207441 or your usual liason in Martinsen.
Martinsen
Martinsen was established in 1940 and employs 200 employees, including 28 state authorized public accountants.
Rank: 9
Company size: 250-500
Global: No

Graduate programme: No
Intern programme: Yes