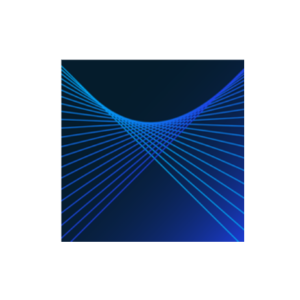 Mckinsey is a global management consulting company serving a large mix of public, social and private sector institutions. It is considered to be the most prestigious company of its kind due it's unparalleled work experience gained during the past 50 years since its inception. The firm has offices in over 120 cities globally and often flies over the necessary experts to ensure the clients get maximum value. The company's consultants includes data scientist, medical doctors, business managers, engineers, research scientist, civil servants and entrepreneurs. By and large inspiring consultants joins the company with the specific goal to work on the most complex challenges for the biggest private and public companies. In addition, having the 'McKinsey Stamp' on your CV will open a lot of doors if a consultant wanted to pursue other positions later on in their career.

In its practice areas, it addresses strategic, organizational, operational and technological issues, always with a focus of doing what is right for the client's business, not what is best for McKinsey's bottom line. The firm cares deeply about company confidentiality and is renowned for its secrecy around what clients it has worked with. The company has experience within all major industries from commodities and natural resources to the worlds of media, entertainment and high tech. The company has worked with basically all of the top 100 companies globally and more than 80 of the 100 largest U.S.-based companies. Although the majority of their clients stems from the private sector it does have plenty of experience working on the public/social sector side. During the past five years it has completed almost 4,000 projects for social-sector organizations (foundations and nonprofits), local, regional, national, and international governments and public sector bodies.
Culture
McKinsey Denmark is a relatively small office with around 120 consultants and an additional 30 support staff. There is a close-knit and lively social life in the office. These close ties is a result of its employees working closely on assignments, but also also due to the extracurricular activities such as the Friday 'After Hours' bar, wine tasting events, retreats and sport events.

Furthermore, McKinsey keeps a close connection with the communities they work with by engaging leading academics and non-profit institutions in creating a conducive and sustainable environment for the public at large. Notably, the firm has a long-standing relationship with The Mary Foundation in an effort to better the lives of the communities in which they live. Through its commitment to mentorship, McKinsey gives all its clients and employees an equal opportunity to grow their careers. This is achieved by creation of learning programs designed to help build upon basic consulting skills, advanced problem solving, leadership, and client-relationship skills  required as a building block for their careers or businesses. The firm focuses on delivering practical and enduring results, and equipping its employees to grow and lead.
As one would expect McKinsey expects nothing but the best from it's consultants. They are amongst the best paid consultants out there and this often comes with intense pressure, many days on the road as well as long hours often passing by midnight when projects needs to get finalised.
McKinsey
Worlds most prestigious management consulting company
Rank: 3
Company size: 1001-5000
Global: Yes

Graduate programme: No
Intern programme: Yes
Website:
Link