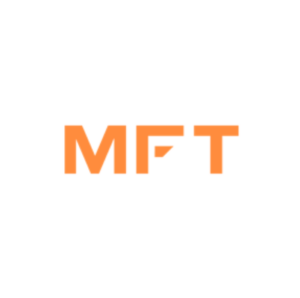 We are a global energy trading hub engineered for growth
We believe that the most successful way to create an extraordinary company is to equip talented people with the right tools and a sense of ownership.
The way we do this is by utilizing latest technologies, building a strong scalable trading platform, and offering the possibility for all our employees to become business owners.
We want to build the most scalable global energy trading hub, connecting talented people around the world and unlock their full potential within energy trading.
About the programme by MFT Energy

The MFT Energy Graduate Program is a 2-year learning journey where we aim to grow and develop talented trading specialists. During the Graduate Program you will gain an in-depth understanding of our company and the energy market. The MFT Energy Graduate Program is a customized and structured program with 3 tracks. With offices around the world, we will also give you the opportunity to take part in our Globetrotter concept that offers work possibilities abroad at one of our international offices.
Does Finance, Software or Trading interest you and do you want to make a career in the energy business in a global leading trading company? Then the MFT Energy Graduate Program is exactly what you are looking for!
About the programme by Graduateships

MFTs graduate programme was established in 2022. After careful consideration the company felt they had reached a stage where they were ready to take in talented graduates.
MFT is a startup success story by any measure and has since their establishment in 2016 grown revenue and employees rapidly. They were also voted no. 1 out of 55.000 startups established in Denmark in that period.
Today they are 135 employees and you therefore get to be part of a company with an entrepreneurial spirit and a possibility to leave your mark. The average age is 31 years and they have more than 25 different nationalities working across their offices in Denmark, Turkey, Australia and Singapore.
You can join the programme in one of their 3 tracks: Finance, Trading and Software – a common theme for them all is analytical thinking. Due to the size of the company, the programme is going to be structured with you and you will be driving a lot of the development. You will have the opportunity to work in one of their international hubs and experience a fast pace with talented and driven colleagues.
MFT Energy Graduate Programme
MFT Energy is an and independent trading hub specializing in power and gas.
Rank:
Company size: 51-250
Global: Yes

Graduate programme: Yes
Intern programme: Yes
Website:
Link