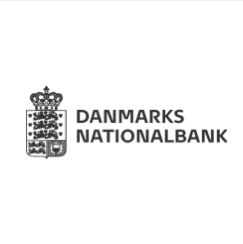 National Bank's mission is based on the Danmarks Nationalbank Act of 1936, which says that the National Bank has the task "to maintain a safe and secure currency system in this country and to facilitate and regulate the traffic in money and credit". This job description is still adequate for the bank's tasks today. This translates we as follows:
Stable prices: Danmarks Nationalbank helps to ensure price stability, ie Low inflation. This is done by design monetary policy for a fixed exchange rate against the euro.
Safe payments: Danmarks Nationalbank helps, cash and electronic payments are safe. This is done by issuing banknotes and coins and ensuring that banks can settle mutual payments.
Stability in the financial system: Danmarks Nationalbank helps to ensure the stability of the financial system. This is done by monitoring financial stability and payment systems, financial statistics and managing the debt.
Working at Danmarks Nationalbank
We are committed to being an attractive workplace that can attract, motivate and retain talented people. And on the initiative, commitment, adaptability and a willingness and ability to cooperate across disciplines and with other parts of the organization. In short: National Bank emphasizes that all employees display professional competence, initiative, cooperation and willingness to change. Bank managers must motivate, prioritize, delegate and encourage teamwork.
We also emphasize that both the employee and the bank will continue to pay attention to the training and development to ensure that staff have the appropriate skills and are equipped to cope with ever stricter requirements. In addition to formal education includes opportunities for internal job rotation, posting abroad and such internal training also in development opportunities.
Finally, we also emphasize that there is an opportunity to meet his counterparts in other contexts than the purely professional – and across professions. The bank associations – including the sports club – plays a role in this.
National Bank of Denmark
The National Bank of Denmark
Rank: 8
Company size: 500-1000
Global: No

Graduate programme: Yes
Intern programme: Yes