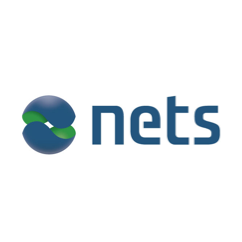 Future digital payment systems – supplied by Nets.
Nets take the lead when it comes to simple, secure and innovative payments.
At Nets, we work to make life easier for companies, authorities, shops and citizens. We have over the years been one of the driving forces behind the digitization of Denmark. Just think of solutions as Payment Service, e-box, NemID and credit cards.
There are many advantages Nets' digital payment solutions.
Across the country, minimizing our financial infrastructure administrative costs and the distance between the bought and paid shorter. It brings particular shops plus customers closer together. Within the digital document filing, our solutions are helping to reduce the need for paper and helps administrations, businesses and citizens to save both time and money.
NETS
Nets take the lead when it comes to simple, secure and innovative payments
Rank: 22
Company size: 250-500
Global: No

Graduate programme: No
Intern programme: No
Website:
Link