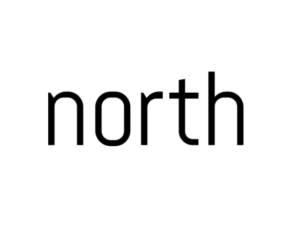 About North
The Story of North
One day it dawned on the three senior advisors that the industry of management consultancies failed to notice the potential in combining commercial excellence through best-practice technology. They had a strong belief that they could form a new way of driving sales and service – a belief they since have refined and improved through numerous cases.
Together they founded North with a clear intention of merging best practices from a large variety of backgrounds in the consultancy industry with an efficient approach to software services and strategy. They combined their skill sets, different areas of expertise, and Nordic values.
When North kicked off in the spring of 2016, they were only 3 people. But as business began to grow so did the number of people. Today they are 27 team members – and they have a strong ambition to welcome many more in the coming years.
The North Team
The dedicated people at North are relentlessly value-focused, delivering practical and enduring results enabling their clients to grow and succeed. Their diverse background, nationalities and substantial experience from top-tier strategy consulting or tech companies are valued immensely at North. They combine degrees from technology and business and substantial experience from commercial strategy, technology, and program execution skills.
The Culture at North
The greatest asset at North is their people. They feel welcome, at home, and at ease. North is – and always should be – a place to stay in the long run. To ensure this, they have created a sustainable work-life balance grounded in the motto freedom with responsibility. They believe that trust is the foundation to excel.
A career at North is not a simple stepping stone. They aren't trying to fit people in certain boxes – they mentor them to find their own talents. Because they don't define talent like a one size fits all. They believe that talent comes from various academic fields and different types of work, and it's achieved through hard work, drive, and devotion to always do better. At North everyone gets a mentor, making sure that all feel confident and dressed for the tasks at North. They value a steep learning curve, so from day one they trust you with responsibility – but they are right beside you to guide you along the way.
At North, they are a team, and nobody works alone. They help each other to become better. They celebrate their shared successes while making room for mistakes. As North grows, their culture is constantly evolving. However, they make sure that everyone is in this together.
Join North
North is always on the lookout for new colleagues. Whether you're a top student, recent graduate, or an experienced consultant, please don't hesitate to send them an application.
North Consulting
North is a management consulting company based in Copenhagen. They partner with global companies to transform sales and service operations by challenging established thinking and wisely leveraging the latest technology advancements.
Rank: 33
Company size: 51-250
Global: No

Graduate programme: No
Intern programme: No
Website:
Link