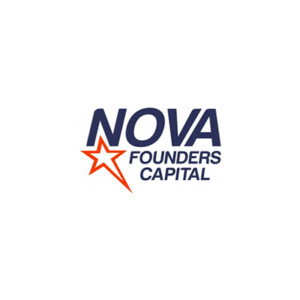 Nova Founders Capital is a Hong Kong and London-based venture capital firm and business incubator specializing in financial technology and other Internet technologies related to financial services. Established by former Rocket Internet partners in 2012, it has since founded some sixteen ventures globally, including financial comparison platform CompareGlobalGroup and digital marketing agency Lion & Lion.
Nova Founders Capital builds and supports sustainable, large-scale internet businesses in the financial services sector. The Nova Founders network consists of more than 500 entrepreneurs across 15 countries.
Prior to an investment, the Nova Founders team decides where the potential funds should be allocated, usually falling into three categories: building, investing in or acquiring companies. Although Nova Founders Capital officially is considered a venture capital firm, most of the investments are channeled into building new business from scratch. When investing, Nova Founders limits the number of investments it makes in a given year, to ensure that the team can continue to add significant value operationally.
Partners and portfolio
The companies generally included in Nova Founders Capital's portfolio operate in a number of fields, though since 2014 it has oriented itself towards banking, insurance and consumer finance products.
CompareGlobalGroup
CompareGlobalGroup oversees and manages 12 global, online, financial product comparison platforms, aggregating more than 3,000 financial products and services. Worldwide, CompareGlobalGroup currently partners with 100 different financial product and service providers, with websites spread across more than 12 countries in Asia, Europe and Latin America.
CompareAsiaGroup
CompareAsiaGroup is a localized financial comparison platform aggregating more than 1,500 financial products, with sites deployed in eight Asian countries. Founded in 2013, it is the largest financial comparison platform in Asia.
The group employs close to 200 people and was most recently funded in April 2015 by a $40 million Series A investment led by Goldman Sachs, which in addition to Nova Founders Capital included Jardine Pacific, ACE&Company, Route 66 Ventures and angel investors such as Mark Pincus and Owen Van Natta. In that round, over $40 million was invested into the company.
CompareEuropeGroup
CompareEuropeGroup is a European financial comparison platform, aggregating more than 1,000 financial products, with websites deployed in Portugal, Denmark, Finlandand Belgium, with other countries also receiving localized websites in the future.
ComparaGuru.com
ComparaGuru is a financial comparison platform active in Mexico, operating similarly to its sister portals in Europe and Asia. The platform compares personal loans, credit cards and car insurance products amongst others, and is backed by the Spanish venture capital firm Seaya Ventures.
Lion & Lion
Lion & Lion is a digital advertising agency specializing in online marketing campaigns and tailored digital advertising solutions. With five offices across Southeast Asia, the agency counts IKEA, AirAsia, Singtel and DTAC among its clients,and was named the 2015 Search Marketing and Social Media Agency of the Year by Advertising+Marketing, a Malaysian trade publication for the public relations industry.
Crossinx
Crossinx is a Frankfurt-based company that offers services for electronic in- and outbound invoices with suppliers and customers, deployed by companies such as Nestlé, Bayer and Sixt, as well as the German government. Nova Founders Capital was a participant in the company's Series A fundraising round conducted on 1 December 2014, where an undisclosed amount was invested in the company.
GlassesGroupGlobal (GlassesOnline.com.my, GlassesOnline.com.sg) 
GlassesGroupGlobal was founded in Kuala Lumpur-based, an eyeglass retailer founded by a former Rocket Internet executive, with the most recent Series A raise closed $3 million. The round was led by Caixa Capital and Nova Founders Capital, and angel investors including Toivos Annus, Uwe Kolb, and Siegfried Drueker. GlassesGroupGlobal is one of earliest companies invested in by Nova Founders Capital with a raise of $4.5M total.
As of April 2016, both GlassesOnline.com.my and GlassesOnline.com.sg has been taken offline with no news as to whether the business will continue. Nova Founders Capital no longer lists GlassesGroupGlobal as part of their portfolio on their website.
Nova Founders Capital
Nova Founders Capital is a Hong Kong and London-based venture capital firm and business incubator specializing in financial technology and other Internet technologies related to financial services
Rank: 51
Company size: 0-250
Global: Yes

Graduate programme: Yes
Intern programme: Yes