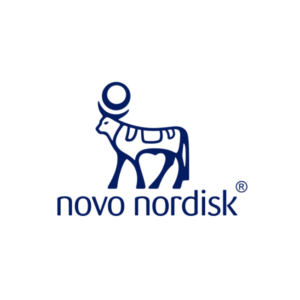 Graduate Programme Facts
main location
Greater Copenhagen
Functions
Finance, IT, Marketing, Operations, Project Management, Product Management, Engineering, Software Development, Data & Analytics, R&D

Time per rotation
6-8 Months
International rotations
Globally
Requirements
Master's degree, maximum of 1 year relevant work experience after graduation, above average academic achievements, able to relocate internationally
Language Requirements
English language required
---
Applications Open
November 11, 2021
Applications Close
January 5, 2022
Programme Start
September 1, 2022
Our take on the Novo Nordisk Graduate Programme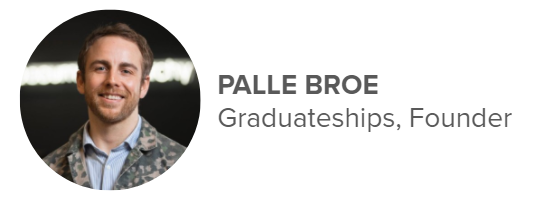 Novo Nordisk is a global healthcare company with more than 90 years of innovation and leadership in diabetes care. This heritage has given them experience and capabilities that enables the company to defeat other serious chronic conditions: haemophilia, growth disorders and obesity.
Headquartered in Denmark, Novo Nordisk employs approximately 45,000 people in 75 countries and markets its products in more than 180 countries.
An Outstanding Graduate Programme
Novo Nordisk has one of the most well-developed and sought-after graduate programmes available. In our survey among university students, the graduate programme of the Danish pharmaceutical gigant was voted the most desired one only after Carlsberg's. The popularity and global reach of Novo Nordisk's graduate programme is emphasized by the fact that more than 3,000 candidates from around the world apply yearly with 90 % of the graduates being international.
The programme includes numerous tracks for natural science/pharmaceutical graduates with seven tracks in the R&D department emphasizing an education within this field. This is rare to find among other graduate programmes, even for companies working in the pharma industry. Beyond the tracks based in Bagsværd, Denmark, there are two International Operations tracks within finance and Business  based around the world, including one location in Ørestaden, Denmark. The many tracks are also a reason why Novo is one of the companies in the graduate guide with the most graduate positions (64).
Fast-track your career
Lars Fruergaard Jørgensen, the current CEO of Novo Nordisk, started his career in the graduate programme more than 30 years ago. Today, the graduate programme is held in high regard in the company, especially due to the fact that more than 50% of graduates coming through the programme holds managerial positions. Hence, the programme is known to produce bright leaders to help millions of patients living with diabetes and other chronic diseases. It has created a tradition where graduates are receiving a great deal of responsibility enabling their development to progress constantly. Although it is not for every track you are secured a contract after completing the programme, it is often the case, and the experience is still a valuable step in your career. The learning curve you can expect is simply above and beyond most other opportunities on the market for graduates. 
In a Professional and Social Environment
If you become a graduate in the programme you can expect a very professional approach where Novo Nordisk supports your relocation and accommodation in Copenhagen. All foreign graduates are accommodated in apartment complexes in Østerbro and enjoys a social life together, which smoothes the transition into the graduate position. It is no wonder, why many graduate decide to apply for this programme and it as well a programme that Graduateships would highly recommend any graduate looking to accelerate their career.
Graduate Programme Benefits
Sponsors visa for international students

Relocation support in Copenhagen

Relocation support on international rotations

Housing and transport covered on international rotations

Gym membership

Work from home

Fruitbox 

Mobile paid for 

Paid trip to your home country
Application Process
1
Motivational Letter, CV and Grade Transcript Review
3
Online personality and cognitive assessments
4
Virtual Graduate Recruitment Centre
Insights on the Novo Nordisk Graduate Programme
Meet their people (click the link to read the article)
Rossella Laurenza: Since a young age I have been drawn to an international career after graduation – Novo Nordisk has given me just that
Graduate Progressions (click on the images below to see their profiles)

---

---

The Verdict
What's good
"Well-developed graduate programme"
"Prestigious company"
"World-known graduate programme"
"Very social environment"
What's not so good
"Not all tracks secure permanent employment after completion"
Novo Nordisk Graduate Programme
World leader in diabetes care with a growing business in other treatment areas like haemophilia. More than 45,000 employees in 75 countries
Rank: 1
Company size: +10000
Global: Yes

Graduate programme: Yes
Intern programme: Yes
Website:
Link