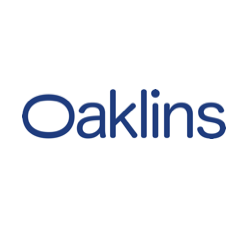 About Oaklins
Oaklins (formerly Audon) is the world's most experienced mid-market M&A advisor, with over 850 professionals globally and dedicated industry teams in more than 45 countries. We have closed 1,700 transactions in the past five years.
Oaklins' trusted senior advisors are entrepreneurs who have the skills and experience to ensure the best results for our clients, whether at home or abroad. Oaklins always involves industry specialists, takes a global view and leverages our deep local connections.
From large national and internationally listed companies to mid-sized private businesses, the Oaklins way is to make a difference for every client on every deal.
Oaklins
Oaklins is the world's most experienced mid-market M&A advisor
Rank: 50
Company size:
Global: Yes

Graduate programme: No
Intern programme: No