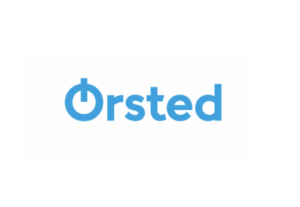 Graduate Programme Facts
Functions
Business Development & Finance, Digital & IT, Engineering
Time per Rotation
6 Months
International Rotations
Yes
Requirements
A maximum of one year of relevant work experience after finishing your degree
Language Requirements
Fluent in English
---
Applications Open
November 13, 2021
Applications Close
January 14, 2022
Programme Start
September 1, 2022
Our take on the Ørsted Graduate Programme
Headquartered in Denmark, Ørsted's 6,500 employees develop, construct and operate offshore and onshore wind farms, solar farms and energy storage facilities, bioenergy plants and provide energy products to its customers.  In 2019 revenues landed at DKK67 Billion and DKK6.1 Billion in profits. 
Since changing name from DONG energy to Ørsted (after the famous Danish physicist) the company has been on a tear.  They have reduced their coal consumption by 91% and decided to fully phase out coal in 2023. They are a global leader in offshore wind and have installed enough capacity to power more than 14 million people. By 2030, their ambition is to have installed more than 30GW of renewable energy capacity, enough to power more than 55 million people across the world.
The very successful CEO Henrik Poulsen decided to leave his role in 2019 and was later on in the year replaced by the new CEO Mads Nipper who formerly were the CEO of Grundfos. 
Just like the company itself the Ørsted Graduate Programme has been through a transformation and is today one of the best resourced and most well run programmes out there. The two year programme takes the graduate through 2-3 rotations – one of them potentially in one of their international offices. They hire graduates within the areas of: Business Development & Finance, Digital & IT, Engineering.
Being a company built on innovation and deep engineering experience the programme both welcomes future managers and graduates who want to submerge themselves in the nitty gritty details of sustainable energy and become a specialist at the company.
Former graduates have enjoyed the fact that the programme is resourced out of HR instead of the various business departments. This is beneficial as the graduates are not a cost to the departments thereby making rotations easier to plan. Normally you would see this the other way around, that the departments pays for the graduates they receive on a rotation. 
As you would expect many graduates are drawn to the tremendous journey Ørsted is on. Climate change has been and continue to be one of the most worth-vile cause for any ambitious graduate. If you are looking for a job with purpose this could be the one. 
Graduates also mention that it is a fast paced programme and before you know it you are on to your next rotation. These transitions are not always easy and can take it's toll on the individuals who might have just gotten into the swing of things. In addition then there are limitations when it comes to the international rotation as for now the primary location would be somewhere in Europe. If you have dreams of being a graduate while surfing the Gold Coast of Australia as an example, then you might want to consider a programme which offers more international possibilities. 
Graduate Programme Benefits
All employees at Ørsted, as well as our graduates are entitled to these following highly competitive benefits:
five weeks' holiday per year, plus public holidays and additional company paid days off

a holiday supplement of 3% for full-time employees

a pension scheme with 10% employer contribution

accident, illness, health and life insurance

Free fitness

Free Wifi
Application Process
1
Write your application
Prepare your CV, most recent grade transcripts, and reasons for wanting to join the Ørsted Graduate Programme
2
Apply Online
Go to the job advert and apply online from your desktop or mobile device
3
Application review process
We'll carefully screen all applicants, looking at academic achievements, motivation, and mindset
4
Virtual Ørsted Graduate Assessment Day
During the assessment process, we'll focus on your achievements, your expectations of the programme, and Ørsted's culture and values. Tests will be used to supplement the information you provide in your application and at the
Stories from the Inside
Graduate Progressions (example of roles after the graduate programme)
The Graduate Programme is designed to unleash your potential and prepare you for a future career in Ørsted. You'll be hired on an open-ended contract in the professional field you've worked with during your time as an Ørsted Graduate.
The Verdict
What's good
"Very strong brand externally with a lot of momentum"
"Graduates "Budgetted" out of HR making it easy to work across the business"
"Experts within state of the art energy innovation"
"Graduates are highly regarded internally"
What's not so good
"They do have international rotations, but still not fully global"
Ørsted Graduate Programme
Ørsted aspires to be one of Europe's leading energy companies
Rank: 1
Company size:
Global: Yes

Graduate programme: Yes
Intern programme: Yes
Website:
Link