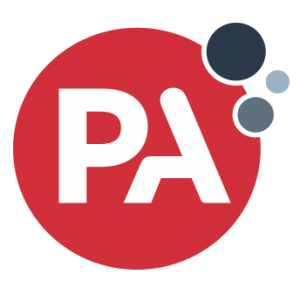 Graduate Programme Facts
FUNCTIONS
IT & Management Consulting
TIME PER ROTATION
No rotations
INTERNATIONAL ROTATIONS
Potentially as part of client projects
LANGUAGE REQUIREMENTS
Fluent in Danish and good command of English
---
Applications Open
January 7, 2022
Applications Close
February 28, 2022
Programme Start
September 1, 2022
About PA Consulting
PA is a consulting, technology and innovation firm that was formed in 1943. The firm defines success as achieving exceptional results that have a lasting impact on business, communities and individuals worldwide. PA is an independent firm with over 2,600 consultants. It operates globally from offices across America, Europe, the Nordics, the Gulf and Asia Pacific.

The firm has expertise in consumer and manufacturing, defense and security, energy and utilities, healthcare, financial services life science, transport, travel and logistics. The firm's in-depth industrial knowledge, consultancy management skills and focus on technology and innovation have earned them a considerable number of clients over the years.

The company has a strong focus on technology dating back over fifty years. Its Cambridge Technology Centre was founded by Professor Gordon Edge in 1970 and played a critical part in creating the Cambridge Phenomenon where the city became a leading centre for the UK's technological companies.

Innovations developed at the centre over the past 50 years include: the original brushless servo motor; medical injectors that mean the patient does not need to see the needle; a self-monitoring device for people with diabetes that measures blood glucose levels; micrometers; and 4G wireless test equipment. During the Iraq War, PA Consulting developed the "Panama System" to protect UK troops from improvised explosive devices, winning the Management Consultancies Association's top prize for innovation.
In Denmark, they are an established innovation and transformation programme advisor for the private and public sector specializing on financial services, government and public sector and transportation, travel and logistics. You can find our more than 150 specialists in Portland Towers in Copenhagen
Culture
PA consultancy gives its employees the freedom to expand their thinking, enabling them to save lives, grow economies and improve the world in a host of unique and incredible ways. The practical experience of our experts is what makes their projects successful. And with such a diverse team of experts to draw from, clients can be sure they have the best minds collaborating for them.

They've fostered an environment that makes collaboration as easy as possible. While their skills are diverse, they all share a passion for innovative thinking and breakthrough technologies that brings them together. They're a unique community, where ideas are encouraged and found at every level. The vast experience and expertise of its employees is what largely contributes to the success of their projects.  And with such a diverse team of experts to draw from, clients can be sure they have the best minds working for them.
Prior to starting new joiners are usually invited to their London HQ to undertake training and meet with other consultants who have recently joined the firm.
If you want to hear more about PA Consulting from the inside you an read Graduateships' interview with Nikita, who is a graduate working in PA as an analyst in insights and strategy. 
Stories from the Inside
Article with former graduate analyse Mette
The Verdict
What's good
"Opportunities to work on international projects"
"Week long new starter training in the PA HQ in London"
"Some of the best offices in Copenhagen (Nordhavn)"
What's not so good
"Primarily focused on IT and Digital projects"
"Slightly less innovative and disruptive than other IT consultancies"
"Strongest in IT, Digital, Supply Chain and Innovation lacking a bit behind peers in other categories"
PA Consulting
PA Consulting has offices in Europe and Latin America, with around 2,600 employees reaching clients in approximately 35 countries. These employees are owners, too: the firm is independent and owned by its people.
Rank: 20
Company size: 1001-5000
Global: Yes

Graduate programme: Yes
Intern programme: Yes