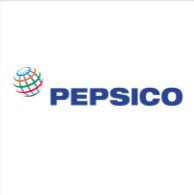 About PEPSICO, INC.
The PepsiCo challenge (to archrival Coca-Cola ) never loses its fizz for the world's #2 carbonated soft drink maker. Its soft drink brands include Pepsi, Mountain Dew, and their diet alternatives. Cola is not the company's only beverage: Pepsi sells Tropicana orange juice, Gatorade sports drink, SoBe tea, and Aquafina water. The company also owns Frito-Lay , the world's #1 snack maker with offerings such as Lay's, Ruffles, Doritos, and Cheetos. The Quaker Foods unit makes breakfast cereals (Life, Quaker oatmeal), Rice-A-Roni rice, and Near East side dishes. Pepsi products are available in 200-plus countries; the US generates 56% of sales. The company operates its own bottling plants and distribution facilities.
Operations
PepsiCo's success is founded upon a broad portfolio of mega brands, each of which generates more than $1 billion in annual sales. Business is supported by nearly 700 manufacturing facilities worldwide.
Operations are organized into six business units: consisting of Frito-Lay North America (FLNA); Quaker Foods North America (QFNA); North America Beverages (NAB); Latin America, which includes all of our beverage, food and snack businesses in Latin America; Europe Sub-Saharan Africa (ESSA), which includes all of our beverage, food and snack businesses in Europe and Sub-Saharan Africa; and Asia, Middle East and North Africa (AMENA), which includes all of our beverage, food and snack businesses in Asia, Middle East and North Africa.
PepsiCo's NAB division generates more than 30% of revenues for the company, while the FLNA and PepsiCo Europe divisions each bring in around 23%. The company's Latin America and AMENA divisions make up 13% and 10% of revenues. The remainder of revenues comes from QFNA.
Geographic Reach
PepsiCo rings up 56% of its sales in the US. Important international markets for the company include Russia, Mexico, Canada, and the UK. PepsiCo is also active in emerging and developing markets, particularly Brazil, China, India, Africa, and the Middle East
Sales and Marketing
To promote its products, PepsiCo uses a combination of sales incentives, discounts, advertising, and other marketing activities. The company spent $3.9 billion on advertising and other marketing activities in 2015.
PepsiCo's customers include wholesale distributors, as well as grocery and convenience stores, mass merchandisers, membership stores, authorized independent bottlers, and food service distributors, including hotels and restaurants. The company's snacks, beverages, and other products are brought to market through direct-store-delivery (DSD), customer warehouse, and distributor networks. Wal-Mart is its largest customer, accounting for 13% of its 2015 sales; the retail giant accounts for about 20% of PepsiCo's North American business.
The top five retail customers represented 32% of the company's 2015 net revenues in North America.
Financial Performance
PepsiCo's revenues decreased by 5% due to a decline in the Europe Sub-Saharan Africa segment, Latin America, Asia, Middle East and North Africa, and Quaker Foods North America.
Revenues from Europe Sub-Saharan Africa decreased primarily due to an unfavorable foreign exchange.
Latin America revenues dropped as the result of an unfavorable foreign exchange, which negatively impacted net revenue performance by 27%, including 11% from Venezuela. In addition, the fourth quarter impact of the deconsolidation of its Venezuelan businesses negatively impacted its net revenues performance by 6%. These impacts were partially offset by effective net pricing, including 14% of inflation-based pricing from Venezuela, and volume growth.
Revenues from Asia, Middle East and North Africa declined, reflecting the impact of refranchising a portion of its beverage businesses in India and the Middle East, which negatively impacted net revenues performance by 3%. These impacts were offset by volume growth and effective net pricing. Unfavorable foreign exchange negatively impacted net revenue performance by 5%.
In 2015 net income decreased by 16% due to lower net sales and the presence of Venezuela impairment charges.
Cash from operating activities increased by 1% due to accounts and notes receivable; prepaid expenses and other current assets; and Venezuela impairment charges.
Strategy
Key to PepsiCo's growth strategy is to drive sales for its retail customers by introducing new products and enhancing existing products through more focus on global research and development. To this end, in early 2015, the company introduced two new flavors of its Moutain Dew Kickstart brand, and a new Quaker Instant Oats Caldo porridge product line across the Philippines. In 2015, the company boosted its research and development spending by 8% to $718 million; indeed, product innovations accounted for 9% of its net revenue that year (up from 8% in 2012). Reflecting some success that year, the company was reportedly the largest contributor to US retail sales among the largest 30 food and beverage manufacturers.
In 2015 the company continue to engage in a variety of research and development activities and continue to invest to accelerate growth and to drive innovation globally. These activities included the development of new ingredients and products; reformulation and improvement in the quality and appeal of existing products; improvement and modernization of manufacturing processes; improvements in product quality, safety and integrity; development of, and improvements in, dispensing equipment, packaging technology, package design and portion sizes; and efforts focused on identifying opportunities to transform, grow and broaden its product portfolio, (including by developing products with improved nutrition profiles that reduce sodium, saturated fat or added sugars), and by offering more options with whole grains, fruit,s and vegetables.
PepsiCo continued to refine its beverage, food and snack portfolio to meet changing consumer demands by developing a broader portfolio of product choices, including: launching beverage options that contain no high fructose corn syrup and are made with natural flavors; building on their important nutrition platforms and brands – Quaker (grains), Tropicana (fruits and vegetables), Gatorade (sports nutrition for athletes) and Naked Juice (juices and smoothies); expanding its whole grain products globally; and expanding the company's portfolio of nutritious products in growing categories, such as dairy, hummus and other refrigerated dips, and baked grain snacks.
The company continues to expand its marketing efforts to grow more internationally. In 2014, the company launched its largest-ever global campaign for Pepsi and Lay's, cross-promoting the two brands in 28 markets around the world. Also that year, leading global football (soccer) clubManchester United Football Club and PepsiCo agreed to work together in a multi-year regional sponsorship agreement in Asia-Pacific. In 2013, PepsiCo announced plans to invest $5.5 billion in India by 2020 and $5 billion in Mexico to spread brand awareness in those regions.
To improve its profitability over the long term, the company also continues to focus on improving productivity by lowering overhead costs, utilizing its global scale, getting rid of duplication, and implementing new cost-saving technologies. In 2014, it managed to save $1 billion in productivity costs, and plans to do the same each year until 2019. The company plans to do this through increased automation in operations, using more share services, restructuring its global manufacturing operations to optimize its assets and resources, and restructuring its distribution network, among other measures.
PepsiCo
2nd largest soft drink maker in the world
Rank: 25
Company size: 1000
Global: Yes

Graduate programme: No
Intern programme: Yes