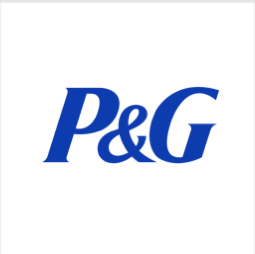 About THE PROCTER & GAMBLE COMPANY
The Procter & Gamble Company (P&G) boasts dozens of billion-dollar brands for home and health. The world's largest maker of consumer packaged goods divides its business into five global segments. The company also makes pet food, water filters, and over-the-counter acid-reflux medication. About two dozen of P&G's brands are billion-dollar sellers, including Always, Braun, Crest, Fusion, Gillette, Head & Shoulders, Mach3, Olay, Oral-B, and Pantene, as well as Bounty, Charmin, Dawn, Downy, Gain, Pampers, and Tide in the household care segment. In 2016 it sold a significant portion of its Beauty segment's products to beauty products company Coty for $11.4 billion.
Operations
P&G operates its business globally through five segments — Beauty; Grooming; Health Care; Fabric Care and Home Care; and Baby Care, Feminine and Family Care. In 2016, the company sold a large portion (some 40 brands) of its Beauty segment products to Coty .
Prior to the sale, the company's Beauty segment (which accounted for 18% of fiscal 2016 sales) made and marketed a variety of products, including deodorants, cosmetics, and skin care. The world's top facial skin care brand, Olay enjoyed a 7% global market share. The Beauty segment also held leadership positions worldwide in the hair care and color market, and boasted a more than 20% global market share across its Pantene and Head & Shoulders brands. Within the prestige sales channel, P&G competed with its prestige fragrances and the SK-II brand and is the global market leader in prestige fragrances with help from its Dolce & Gabbana fragrance, which it still owns, and Gucci and Hugo Boss fragrances, which it sold to Coty. The company was expanding its luxury fragrance offering with a new licensing agreement with designer Stella McCartney. P&G began selling her fragrances in fall 2013.
Through its long-established Gillette franchise, which boasts the Fusion, Mach3, Prestobarba, and Venus brands, P&G's Grooming segment has captured about a 70% stake in the global blades and razors market. The company's electronic hair removal devices, such as electric razors and epilators, sell under the Braun name worldwide. The Grooming segment (generating 10% of sales) has achieved a 20% share of the male shavers market and a more than 45% stake in the female epilators market.
P&G's Health Care segment, which brought in 11% of sales in 2016, includes oral care, feminine care, and personal health care products. Nearly all of its personal health sales outside the US are generated through the PGT Healthcare partnership with Teva Pharmaceuticals Ltd .
The Fabric Care and Home Care segment (32% of 2016 sales) comprises laundry detergents, additives, and fabric enhancers, as well as dishwashing liquids and detergents, surface cleaners and air fresheners, batteries, and pet care.
Boasting a 30% global market share, the company's Baby Care and Feminine, Family Care segment makes and markets diapers and baby wipes. The segment generated 28% of P&G's 2016 revenues.
Aside from its primary business as the world's top consumer products company, P&G operates in sectors most consumers don't consider. To establish itself in the commercial cleaning niche, it operates the P&G Pro Line Lodging Program, an in-room cleaning and on-premise laundry (OPL) and daily-cleaner service. (P&G's Pro Line cleaning products — which are strategically part of the services — include several of its brands: Comet, Downy, Febreze, Mr. Clean Magic Eraser, Spic and Span, Swiffer Dusters, and Tide.) P&G also operates a dozen Mr. Clean Car Wash and Oil Change locations (formerly Carnett's Car Washes) in Atlanta.
P&G has built a formidable business partnering with pharmaceutical firms for years, as well, to tap into the industry's lucrative niches. P&G formed a 51%-owned joint venture with leading generic drugs maker Teva Pharmaceutical Industries to sell over-the-counter (OTC) drugs outside North America. P&G and Teva anticipate their alliance will generate up to $4 billion in sales by 2015. In the past, P&G has partnered with Novartis to give Enablex, a Swiss pill used to treat overactive bladder, a deeper and broader reach into the US. It also operates joint venture SPD Swiss Precision Diagnostics with Inverness Medical Innovations to market at-home diagnostic products (including pregnancy tests and fertility monitors under the Clearblue, PERSONA, and Accu-Clear names). Additionally, P&G works with therapeutic drug development firm Curis to research and develop potential hair growth treatments leveraging Curis' Hedgehog agonist technology.
Geographic Reach
P&G has operations in some 70 countries worldwide. It generates about 44% of its revenue from its business in the US and Canada. P&G's remaining revenue comes from Western Europe, Asia, Latin America, and Central & Eastern Europe/Middle East/Africa (CEEMEA).
To support its US operations, P&G owns and operates 24 manufacturing sites across more than 18 states and territories. Additionally, it also owns and operates about 100 production facilities in 38 other countries. Typically, its domestic and international manufacturing sites produce products for multiple P&G businesses.
P&G's hundreds of brands are available in more than 180 countries.
Sales and Marketing
Along with its vast stable of brands, P&G each year invests mightily in advertising its products. It spent $7.2 billion on advertising expenses in 2016, compared to $7.2 billion in 2015 and $7.9 billion in 2014. (Even during the recession, P&G in 2009 shelled out some $7.4 billion for ads.) The company supports its products through advertising, promotions, and other marketing vehicles as it works to build brand awareness. Since the über acquisition of near-equal behemoth Gillette, P&G has seen the marriage of the two giants as offering it increased and sustained bargaining power against the likes of Wal-Mart (which accounted for about 14% of P&G's 2014 sales) in the US and Aldi in Europe, as those two companies delve deeper into private labeling and cost-conscious positioning. The P&G-Gillette entity also flexes more muscle in media spending negotiations. The company's top ten customers account for 35% of total sales in 2016.
P&G sells its products worldwide through mass merchandisers, grocery stores, membership club stores, drug stores, department stores, salons, e-commerce and high-frequency stores, and neighborhood stores that serve consumers in developing markets. Meanwhile, the consumer products company continues to strengthen its footprint in other sales channels, such as pharmacies, perfumeries, and e-commerce.
Financial Performance
In fiscal 2015, the company's net revenue was restated due to streamline its product portfolio by divesting, discontinuing or consolidating about 100 non-strategic brands, resulting in a portfolio of about 65 brands.
P&G's net revenue has been decreasing in the last five years (2012-16), except an increase in fiscal 2013.
In fiscal 2016, the company's net revenue decreased by 14% to $65.30 billion due to the streamlining of its product portfolio
P&G's net income has been increasing in the last five years (2012-16), except for a decrease in fiscal 2015.
In fiscal 2016 the company's net income increased by 49% to $10.51 billion due to net earnings from discontinued operations, related to the net impact of a gain on the sale of Batteries business in fiscal 2016 and higher impairment charges on that business in the prior period; the absence of a Venezuela deconsolidation charge; and lower selling, general and administrative expense, due to reduced overhead spending and a decrease in foreign exchange transaction charges.
The company's operating cash inflow increased by 6% to $15.44 billion due to higher net income and changes in working capital.
Strategy
In a massive $11.4 billion deal in 2016, P&G sold 40 of its fragrance, cosmetics, salon and retail hair products to beauty products company Coty. Higher profile brands involved in the sale, which were part of company's Beauty segment portfolio, included Wella shampoos and Clairol hair care products, CoverGirl and Max factor cosmetics, and Gucci, Hugo Boss, Lacoste, and Escada luxury fragrances. The deal will, over the long run, generate cash for P&G by allowing it to dispose of brands that carry high overhead. The multi-billion dollar transaction was completed as a tax-free reverse Morris Trust structure, which allowed P&G common stockholders to convert their shares to take ownership in the Beauty business acquired by Coty. Subsequent to signing, the fine fragrance brands of Dolce & Gabbana and Christina Aguilera were excluded from the divestiture.
In 2016, the company completed the divestiture of its Batteries business to Berkshire Hathaway via a split transaction, in which the Company exchanged the Duracell Company for $1.8 billion in cash. The divestiture is part of P&G's portfolio strengthening and simplification plans to streamline the business and focus more on its biggest brands including the Billion Dollar Brands like Tide, Pampers and Oral-B.
The asset sales aligns with P&G's consistent tweaking of its portfolio to boost profits and consistently deliver a return to shareholders. Aside from selling brands, P&G finds cost savings in paring down its workforce, when needed, to align with slowing sales and the rising costs of commodities. Through 2014 P&G reduced non-manufacturing enrollment by approximately 9,300, or 15%, hoping to realize $10 billion in savings by mid-2016. The restructuring program plans included a targeted net reduction in non-manufacturing overhead enrollment of approximately 16% – 22% through fiscal 2016.
P&G exited the pet food business in 2014 with the August sale of its Iams , Eukanuba, and Natura brands in North America and Latin America to Mars, Inc. for $2.9 billion in cash. (The sale did not include P&G's pet food business in the European Union, for which it's seeking another buyer.) Mars plans to exercise its option to purchase P&G's remaining pet food business in some parts of Asia Pacific, the Middle East, and Africa.
The company has turned to its highest revenue-generating products for the most growth potential. Even though P&G holds market-leading positions in several product categories, the company has been focusing resources on its roughly 40 best-selling brands. Best sellers are those that generate more than $500 million annually and represent some 85% of sales; brands that fall below this metric are typically sold off. Along with continuing to grow its core brands and categories through innovation, P&G is looking to build its business by catering to unserved and underserved consumers. The consumer products giant is following what it calls a purpose-driven business strategy: more consumers, more parts of the world, more completely. In addition, P&G — for a sixth consecutive year — invested about $2 billion in research and development. As part of its strategy, it's also focused on expanding high-margin businesses that are fast-growing and have potential for being global leaders.
In 2014 P&G expanded into the men's hair care category with the introduction of an all-new collection of hair care and styling products. It also introduced Gillette BODY – a line of products that includes the brand's first razor designed for male body shaving, and QlearQuil, a family of OTC medications for the occasional allergy sufferer.
That year the company also introduced the Tide Professional Coldwater System, an on-premise laundry program that enables facilities to save as much as $8,700 per year based on water, energy, and linen replacement cost savings. In 2014 it opened Tide Dry Cleaners store in Charlotte, North Carolina; Atlanta, Georgia; and Omaha, Nebraska.
Procter & Gamble
The world's largest maker of consumer packaged goods divides its business into five global segments.
Rank: 13
Company size: 1000
Global: Yes

Graduate programme: Yes
Intern programme: Yes