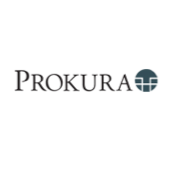 Prokura specializes in procurement and supply chain. The firm employs some of the best consultants and experts in those areas. Prokura's sharp focus helps it in offering the most innovative and value-adding solutions to its clients.

With a background from some of the largest international consulting firms such as McKinsey, Boston Consulting Group, Booz & Company and Accenture, Prokura has taken a number of skills and ways of working with clients making it one of the best companies of choice when it comes to procurement and supply chain. For instance, they follow structured and fact-based methods and work diligently to create great results for their clients. Since its founding in 2008, Prokura has chosen to differentiate itself with two important parameters.

First and foremost, they are not generalists like the big consulting houses –they are specialists. Therefore, the company can also attract the very best talent in the fields of procurement and supply chain. The consultants take pride in being part of a 'house of specialists' where you know everything about something – rather than something about everything. The firm has chosen this strategy because it believes in providing the best results for its clients.

The company separates itself from the big consulting houses by being proactive, inquisitive and innovative. This comes with a heavy base of experience, but because of its size and being young in age, Prokura is not constrained by historical and bureaucratic restrictions.
Therefore, the firm is able to address its clients' most pressing challenges – with a combination of experience and innovation. This attracts the brightest consultants to the firm, who are motivated by being able to make a noticeable difference in an environment where they are allowed to take both the initiative and have management responsibility.
Culture
Prokura is quickly rising as one of the leading consultancy in procurement and supply chain. It serves small, medium and large businesses across industries and public organizations with a wide range of services and solutions. These solutions must reduce its clients' costs and create value in their operations.

Based on deep expertise, skilled employees and unique solutions, Prokura creates value for its clients. Through its cost-effective organization and flexible service models, it additionally offers advanced services and solutions for small and medium enterprises. Solutions which would previously have been reserved for only the largest companies. Furthermore, it offers its large clients a broad, flexible and cost effective range of services that the larger generalist consulting firms cannot deliver.

Prokura's value generation is based on three main principles:
Clients are their employers. It is the individual client's needs that define the relevant solutions and services the company provides. Their services and solutions must always create value for their clients.

Focus is their strength. Prokura deals only with purchasing and supply chain, nothing more. Therefore it is able to offer a wide range of unique services and solutions that deliver better results than even the largest consulting firms can provide.

Knowledge and people is its greatest asset. In order to serve its clients' best interests, the consultancy has a broad and specialized expertise in procurement and supply chain. It is their  talented team of consultants with many years of experience that deliver value to their clients – not burdensome administrative functions or expensive generalists.
What makes it the best company to work for?
We are a strong and growing team, specialized in purchasing and supply chain. We employ some of the best consultants and experts in these areas, who all share a common goal; a determination to create measurable results for our clients in all parts of an organization. Prokura offers a unique and educational experience, acquiring a high degree of autonomy and responsibility. Wherever you are in your career ladder, you are provided a unique opportunity to develop professional skills as a management consultant, characterized by a steep learning curve, where optimization and problem-solving solutions become the core of your work. Moreover, you become a part of culture that values mutual learning and a healthy social environment, where colleagues support each other and build close relationships. This is what defines Prokura and makes it the best consultancy to work for.
What are you working on getting better at?
We must become better at taking advantage of the potential that comes from digitization and find out how to apply big data in our business processes to improve our recommendations. Additionally, we need to increase our presence in the public sector to then help increase the value of procurement in the same pace as our private clients.
Fun Fact
Prokura has analyzed more than 200 billion DKK procurement spend in the last decade.
Prokura
Prokura is a Danish consulting firm specializing in procurement and supply chain
Rank: 17
Company size: 51-250
Global: No

Graduate programme: Yes
Intern programme: Yes