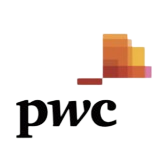 Advisory is PwC's consulting business, which employs approximately 125 experienced advisors in Denmark. PwC Advisory helps develop and implement economically attractive and sustainable change. It consists of two business areas, Deals and Corporate Finance and Consulting, each with its own unique set of valuable skills. PwC's Advisory practice provides the right mix of industry and functional expertise to help its clients address their most exciting and complex business issues and opportunities from strategy through execution.

PwC's consulting services focus on strategy, management, technology, and risk consulting, including operations, finance, organizational strategy and structure, process improvement, human resources effectiveness, customer impact, technology integration and implementation, big data and analytics, IT security, risk mitigation, and crisis management. Advisory's forensics services include anti-corruption/fraud, forensic investigations, licensing management and cybersecurity. In addition to guidance on mergers and acquisitions through their deals capabilities. PwC's deals services help its clients with their planning of acquisitions, divestitures, joint ventures & alliances, capital raising and dealing with distress (e.g., bankruptcy).
Culture
PwC has created an environment where its entire people, whatever their commitments outside of work, can flourish. From flexible hours and career breaks to job sharing and working from home. The firm is committed to providing a genuinely healthy work-life balance.
Through regular in-house surveys, PwC is fully aware that achieving a satisfactory balance between building a successful career and enjoying life away from work is a high priority for its clients. However, achieving a sense of balance is a very personal thing; it's about choice and flexibility. To facilitate this choice and maximize flexibility it offers 'PwC Lifestyle' – a web-based source of self-help ideas, information, and tools to help employees make lifestyle decisions, cope with different life events and generally make the best use of their time both at work and outside. 'Lifestyle' covers such areas as:
Caring and parenting

Work-life integration

Your health and fitness (including playing sports)

Your finances

Managing time and stress
If PwC and their graduate program interests you, we have managed to collect plenty of insights on the recruiting process, which Emily Nowicki, current Talent Attraction Advisor at PwC was so kind to share with us here.
Hear about the PwC Graduate Programme and the 5 things Emily from PwC recommends for a stand-out CV
PwC Advisory
Advisory is PwC's consulting business, which counts approximately 300 experienced advisors in Denmark.
Rank: 10
Company size: 51-250
Global: Yes

Graduate programme: Yes
Intern programme: Yes
Website:
Link