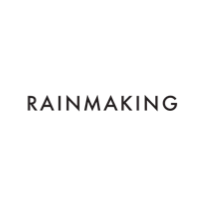 We started Rainmaking in search for better ways to create new companies and solve problems.
A decade, dozens of homegrown startups, and hundreds of investments later we believe to have built a unique approach to innovation and an unparalleled startup infrastructure.We love results, not presentations.
Creating positive change through entrepreneurship
Many successful companies rely on origin stories that combine a mix of truth and myth to convey the overall culture of their empires. The story of Rainmaking is not so cut and dried.
The Rainmaking story is about a group of entrepreneurs who came together at different times. People who wanted to use their experiences to grow businesses. By joining forces, the founders of Rainmaking, could achieve their goals, while still maximizing their happiness in life.
Initially, the partnership focused on building startups. Sharing in both the successes, and the failures – if one venture fails, it's alright, because others may succeed. To date Rainmaking has built 25 companies ranging from traditional tech startups to a chain of eye laser clinics. Not all have been successful, but eight have exited.
Today several of the businesses still run under the Rainmaking management – including Rainmaking Loft; Startupbootcamp; and Rainmaking Innovation. Those businesses, employing over 400 people around the globe, form the core of our mission to deliver positive impact through entrepreneurship to startups and corporates.Welcome to EditPad.org – your online plain text editor. Enter or paste your text here. To download and save it, click on the button below.
Rainmaking
Rainmaking is a global cooperative of entrepreneurs. We create positive change through entrepreneurship.
Rank: 3
Company size: 0-250
Global: No

Graduate programme: No
Intern programme: No