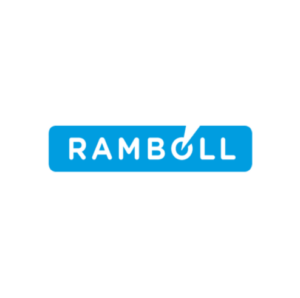 On 15 October 1945, Ramboll was founded as the "Rambøll & Hannemann" partnership in Copenhagen, Denmark. Since then, Ramboll has expanded to an international corporation employing 13,000 dedicated specialists.

Ramboll is a leading engineering, design and consultancy company founded in Denmark in 1945. It employ 13,000 experts and have a strong presence in the Nordics, North America, the UK, Continental Europe, Middle East and India, supplemented by a significant representation in Asia, Australia, South America and Sub-Saharan Africa.

With almost 300 offices in 35 countries, Ramboll emphasizes on local experience combined with a global knowledge-base. The company constantly strives to achieve inspiring and exacting solutions that make a genuine difference to their customers, end-users and society as a whole. Ramboll works across the markets: Buildings, Transport, Planning & Urban Design, Water, Environment & Health, Energy, Oil & Gas and Management Consulting.

The firm acknowledges that their solutions depend on the creativity, insight and integrity of the people within its organization. Therefore, it empowers the people within its organization and believes in their inherent abilities, embrace their individual differences and enable them to work in multi-talented teams to produce inspired solutions. As a result of this, people in Ramboll are given an opportunity to achieve greater insight and increase their own potential. After all, consultancy is about individuals assisting others in reaching the optimal solutions.
Culture
Ramboll values express the fundamental principles and beliefs that guide it in achieving its mission, vision and commitments. Ramboll has four value pairs addressing its solutions, ethics, behavior and culture. Each pair consists of attributes that balance and reinforce each other.

The firm combines technical expertise with creativity to find smart solutions. It gives its best to surpass the ordinary and deliver high quality. Decency is the hallmark of its business. The strong personal and ethical beliefs of Ramboll's founders remain alive and at the core of our DNA today.  Ramboll experts are empowered and encouraged to collaborate to bring the best of Ramboll to clients and enable decisions to be made that address clients' specific needs.

They believe that performance and enjoyment go hand in hand. They show clients and colleagues that they are passionate about what they do, and they expect their leaders to prioritise work that is meaningful and value creating.
Ramboll Consulting
Ramboll is a leading engineering, design and consultancy company founded in Denmark in 1945. They employ 13,000 experts and have a strong presence in the Nordics, North America, the UK, Continental Europe, Middle East and India
Rank: 14
Company size: 51-250
Global: Yes

Graduate programme: Yes
Intern programme: Yes