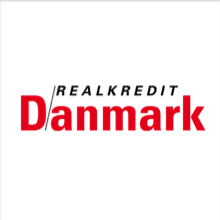 Realkredit Denmark is part of the Danish Bank Group and finances residential and commercial properties. Our core are loans secured by real estate based on bonds.
Our products
Realkredit Denmark is one of the largest players in the Danish mortgage market. We offer all types of mortgage products to both residential and business customers.
As part of the Danish Bank Group we can also offer products across the Group so that you as a customer can collect banking, pension, investment, purchase and sale of housing and insurance.
There is a constant focus on how we can do better for customers, including the development of new products. It was last to FlexKort®.
We are easy to contact
Private Customers can get personalized advice on mortgage loans in Danish Bank branches across the country. Additionally sits competent housing counselors in Home Direct, which advises private clients by telephone every day for extended hours.
Realkredit Danmark financing of corporate customers' properties can be obtained via the Danish Bank's distribution network. As a corporate customer can get a fast, competent and coordinated advice on all kinds of financial solutions in the business market in the Danish Bank's department for Large Customers, financial centers and business centers. Business customers can also get telephone advice Mortgage Business Direct, Business Direct and Direct Association.
Realkredit Denmark, together with Danish Bank established a highly specialized department, Corporate Properties, which operates the largest real estate clients and managers of housing societies and all social housing associations. Large Customers Properties is a dobbeltbranded national unity, so that customers have one-point-of-entry for all Group products and services.
On our website you can read about our products and services. Here is also possible to calculate what the different types of loans will cost, and you can learn about owning real estate.
Realkredit Denmark is today one of the largest mortgage companies headquartered in Copenhagen. It all started more than 200 years ago.

After the great fire of 1795, a quarter of Copenhagen residents homeless. When it was raised money for the reconstruction, occurred Credit Fund for Homeowners in Copenhagen in 1797. It was an association of lenders, and the first example of what later developed into a credit union.
1851: Østifternes Kreditforening
The first actual credit unions, however, was first founded in 1851. One of them was Østifternes Kreditforening, which later became part of Realkredit Denmark.
1860: Dissatisfaction characterize the development
rates on bonds fell steadily through the 1860s, and therefore it was difficult to attract investors. And there were several places dissatisfaction that Østifternes Kreditforening gave most loans in Copenhagen and North Zealand. Hence came the initiative to create Østifternes Credit Cash.
Dissatisfaction with the credit unions also led to the founding of the Danish Farmers Bank – Today Danish Bank – who was authorized to issue mortgage loans, ie loans that exceeded the old credit associations LTV of 60 per cent.
The LTV of 60 per cent. meant that members of credit unions were very confident that the principle of joint and several liability does not actually meant a risk of the individual borrower.
1895: Higher LTV
The first third mortgages with an LTV of up to 75 per cent. was established in 1895. They were more willing to take risks and took a higher interest rate.
By 1920, there were 13 credit unions and nine third mortgages in Denmark. The structure was unclear and competitive conditions different from region to region. Yet both types of associations reluctant to put loans in the weather.
1970: Kreditforeningen Denmark becomes
In 1970, a new Mortgage Credit, which put the typical duration down to 30 years and made it possible for borrowers to get all of their mortgage in the same credit union. This led to an important concentration among the credit unions during the 1970's.
Four associations were to Kreditforeningen Denmark. It was: Østifternes Kreditforening, Grundejernes Hypotekforening, Provinshypotekforeningen for Denmark and New Jydsk Landowner-Kreditforening.
1993: Realkredit Denmark established
Kreditforeningen Denmark changed in 1993 form, and shared in an association, a holding company and a public company. At the same time established a corporate structure where the Company KD owned all the shares of KD Holding A / S, which in turn owned all the shares in the mortgage bank Realkredit Denmark A / S.
In the late 1990s began Realkredit Denmark A / S partnered with BG Bank, which in the spring of 1998 led to the establishment of the jointly owned mortgage company BG Kredit.
1998: Realkredit Denmark and BG Bank merged
in the fall of 1998, Realkredit Denmark and BG Bank. Simultaneously, the holding company Capital Holding A / S established. The association KD owned about 60 per cent. of the shares of Capital Holding A / S.
The strategy was that the two well-known and respected companies should continue as separate brands. The holding company changed its name to Real Denmark A / S.
2000: Realdania becomes
, in autumn 2000 sold Association KD its share of Real Denmark (The former Kapital Holding A / S) to the Danish Bank. As Mortgage Denmark A / S and BG Bank was part of Real Denmark, they were also part of the deal.
After sales the Association KD as fund Realdania. Fund assets totaled almost 17 billion. kr. – equity as of mortgage law could not be repaid to the members of the mortgage association, but would be used for charitable purposes, there came the common good to good.
Realdanias mission is still to create quality of life through the built environment, through projects that support non-profit and charitable purposes, primarily within the built environment and widely distributed in Denmark.
2001: Realkredit Denmark becomes part of the Danish Bank Group
on 1 January 2001 will Realkredit Denmark A / S by the fusion part of the Danish Bank Group with Danish Bank A / S as the surviving parent.
Realkredit Denmark A / S is an independent brand in the Danish Bank Group.
Realkredit Danmark
Realkredit Denmark is part of the Danish Bank Group and finances residential and commercial properties.
Rank: 33
Company size: 500-1000
Global: No

Graduate programme: No
Intern programme: No