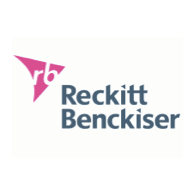 Who we are
We're 37,000 entrepreneurs, all inspired by a vision of a world where people are healthier and live better. At the heart of our rapidly growing consumer health business is a passionate desire to help people feel better. We invest in research and development to find new ways for people to look after themselves, their families and homes.
Why we're here
We believe there's a better way to do business – we like to call it 'betterbusiness'. Socially, environmentally and financially, we act responsibly and sustainably. We believe passionately in doing things the right way, and we believe the better way helps us deliver high quality products that touch consumers each and every day. Health is no longer just the absence of illness, it's being able to lead a fitter and happier life. Our responsibility is to help people achieve this, while making the right kind of social and environmental impact. That's what we call betterbusiness.
Reckitt Benckiser
Reckitt Benckiser is a British multinational consumer goods company headquartered in Slough, England.
Rank: 10
Company size: 1000
Global: Yes

Graduate programme: No
Intern programme: Yes