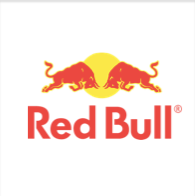 30 YEARS AND COUNTING
Dive into some interesting information about the company and the journey Red Bull had throughout the last 30 years.
HOW IT ALL BEGAN
Inspired by functional drinks from the Far East, Dietrich Mateschitz founded Red Bull in the mid 1980's. He created the formula of Red Bull Energy Drink and developed the unique marketing concept of Red Bull. In 1987, on April 1, Red Bull Energy Drink was sold for the very first time in its home market Austria. This was not only the launch of a completely new product, in fact it was the birth of a totally new product category. Today Red Bull is available in 171 countries and over 62 billion cans of Red Bull have been consumed so far.
11,865EMPLOYEES
As of the end of 2016, Red Bull employed 11,865 people in 171 countries – compared to the end of 2015 when we had 10,997 employees in 169 countries.
IN 171COUNTRIES AROUND THE WORLD
In terms of further expansion, Red Bull is targeting the core markets of Western Europe and the USA and growth markets in the Far East, while also focusing on the continued worldwide roll-out of the Red Bull Editions.
+ 6 BILLIONCANS SOLD
A total of 6.062 billion cans of Red Bull were sold worldwide in 2016, representing an increase of 1.8% against an already very successful 2015. Company turnover exceeded the six billion euro mark for the first time, increasing from EUR 5.903 billion to EUR 6.029 billion. The main reasons for such positive figures include outstanding sales in the markets in Chile (+28%), Scandinavia (+13%), Poland (+13%), the Netherlands (+12%) and South Africa (+10%), combined with efficient cost management and ongoing brand investment.
Redbull
Today Red Bull is available in more than 167 countries and around 50 billion cans of Red Bull have been consumed so far.
Rank: 2
Company size: 1000
Global: Yes

Graduate programme: Yes
Intern programme: Yes