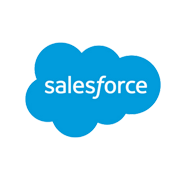 Salesforce.com champions the power of the social enterprise. The company offers Internet-based applications that manage employee collaboration as well as customer information for sales (Salesforce Sales Cloud), marketing (Salesforce Marketing Cloud), and customer support (Salesforce Service Cloud), providing clients with a rapidly deployable alternative to traditional, more time-consuming and user-maintained software installations. Salesforce counts more than 100,000 users of its customer relationship management (CRM) software, and its customers come from a variety of industries, including financial services, telecommunications, manufacturing, and entertainment. It generates most of its revenues from the US.
Operations
The company also offers Force.com, part of its vision to not only be the leader in enterprise-targeted social applications, but also a platform for developing and offering such applications for its customers. Force.com provides the tools for application creation, customization, integration, deployment (through its AppExchange marketplace), and integration.
Geographic Reach
The geographic spread of Salesforce's revenue has remained fairly consistent in recent years, with 72% coming from customers in the Americas, about 18% from European customers, and those in the Asia/Pacific region accounting for about 10%.
Sales and Marketing
Salesforce counts more than 100,000 customers in all shapes and sizes, from small businesses with one subscription to large enterprises with hundreds of thousands. With such a large customer base, no one counts for more than 5% of sales.
The company uses a direct sales force made up of telephone sales reps based in regional hubs and field sales reps in territories close to their customers. Just over 50% of revenue goes to sales and marketing, a level the company expects to maintain as it seeks more customers and build awareness. Salesforce has cranked up advertising spending in the past few years. Its advertising expense was $203 million in 2015 (ended January), $156 million in 2014, and $110 million in 2013.
Financial Performance
As a pioneer in demonstrating the sales potential and scalability of the Software-as-a-Service (SaaS) business model, Salesforce's revenues have grown substantially every year. Sales grew a healthy 32% in 2015 (ended January) to reach almost $5.4 billion. The company added new customers and existing customers upgraded accounts and added subscriptions to boost revenue. Salesforce also counted full-year revenue from its July 2013 acquisition of Exact Target. As it has since 2012, Salesforce posted a net loss, which reached $262 million in 2015, compared to $232 million in 2014. Operating expenses increased almost across the board – in R&D, marketing and sales, general and administrative – as the company concentrated on developing its products and adding customers. R&D spending increased 21%. Cash flow from operations increased to $1.17 billion in 2015 from $875 million in 2014.
Strategy
Acquisitions and partnerships help drive growth, but Salesforce also relies on internal development. The company expanded its social networking and collaboration capabilities with Chatter, which began as an enterprise instant messaging-style application for sharing updates and data within organizations on people, projects, groups, and documents.
In 2015, Salesforce added an analytics cloud service to its product portfolio with Salesforce Marketing Cloud Predictive Decisions. The application enables companies to quickly deploy sales, service, marketing, and custom analytics apps using any data source. Customers' employees can examine business data, uncover connections,  and take action on their mobile device
While its largest market is the US, the company is looking to Europe for growth. (Sales there grew 33% in 2015). In response, it opened a data center in the UK with NTT Europe, a subsidiary of Japan's Nippon Telegraph and Telephone Corporation. It is Salesforce.com's sixth data center worldwide. Saleforce also opened a data center in France with Interxion as the service provider. Salesforce.com has two more data centers in its plans for Europe.
Mergers and Acquisitions
Salesforce added to its cloud products with its 2016 acquisition of Demandware for $2.8 billion. The transaction, approved by the boards of directors of each company, was to be concluded in the July 2016 quarter. Demandware will be transformed into Salesforce Commerce Cloud, an integration of its ecommerce capabilities with Salesforce's customer relationship management offerings.
In 2014, Salesforce paid $390 million for RelateIQ, a Palo Alto, California, start-up with a CRM product that automates sales priorities.
In 2013 Salesforce acquired, in a $2.5 billion transaction, cloud marketing platform ExactTarget. The deal expands its CRM capabilities, adding marketing expertise to its sales, service, and cloud platforms. Also that year it entered into a nine-year partnership with Oracle through which the enterprise software giant will integrate some of its programs with Salesforce products; Salesforce will also increase its use of Oracle products.
Salesforce
Salesforce.com champions the power of the social enterprise
Rank: 6
Company size: 1000
Global: Yes

Graduate programme: Yes
Intern programme: Yes