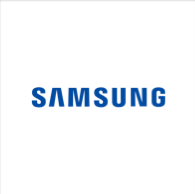 Since its founding in Suwon in Korea in 1969, Samsung Electronics has grown into a leader in global information technology, and the company has more than 200 subsidiaries worldwide. 
The company's offerings include home electronics such as TVs, monitors, refrigerators and washing machines as well as key mobile products in telecommunications such as smartphones and tablets. Samsung remains a recognized provider of electronic key components such as DRAM and non-memory-based semiconductors. 
Samsung has given the world a promise to create and deliver quality products and services that create greater convenience and provides fertile ground for a smarter lifestyle for customers worldwide. Samsung is dedicated to improving the global community through the constant search for innovative new ideas and value formation.
The underlying principle that defines our future vision of Samsung Electronics, is "Inspire the world, create the future."
This vision is the heart of our commitment to lead innovations in technology, products and solutions that inspire communities around the world to contribute to our desire to create a better world that is full of better digital experiences. We recognized our responsibility as a creative leader in the global community and therefore we dedicate our efforts and resources to offer new values ​​to the industry and customers while we fulfill our employees 'and partners' shared values. At Samsung Electronics we will create a future that is exciting and promising for all of us.
As a guide to common understanding and measurable goals we have incorporated a set of specific objectives in our vision. By 2020 we will have achieved annual sales of 400 billion. USD, while Samsung Electronics' overall brand value is placed in the global top 5. Three key strategic pillars that are now part of our culture, business operations and management describes the management initiatives in this way: "Creativity", "Cooperation" and "Great People" .
We are proud to deliver the world's best products through operational g excellence and innovation. As we look forward to exploring new business areas, including health care and biotechnology, we are excited about the new challenges and opportunities that lie ahead. Samsung Electronics will continue to build on the current objectives achieved with new capacity and expertise so that we can expand competitiveness and innovation.
Samsung
Since its founding in Suwon in Korea in 1969, Samsung Electronics has grown into a leader in global information technology
Rank: 26
Company size: 250-500
Global: Yes

Graduate programme: Yes
Intern programme: Yes