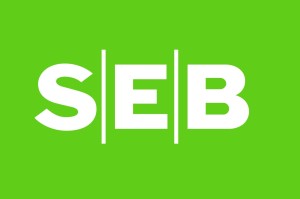 Working at SEB
Banking is all about people. We therefore strive to be a workplace that attracts and retains the right people. We provide scope for individual development by making our people feel valued, included and engaged. Our ambition is that our company reflects the diversity of society. We believe that everyone has talent and we want to provide the best opportunities for our employees to grow and develop.
Learning and development
Our reality is a digital and changing world that challenges us in new ways. Therefore we have a strong focus on competence development and we believe that continuous learning is essential.
We are proud to say that we have our own SEB learning platform, Campus. To facilitate learning, modern methods and effective tools are used, such as short films, interactive presentations and web-based trainings. Campus is created to make it easier for our employees to learn and discover their development opportunities.
We also believe that learning is happening through everyday experiences and social interactions. Therefor we offer mentorship programs, work shadowing and other forms of everyday learning.
About SEB
Ever since founded in the service of enterprise nearly 160 years ago, we have played an active part in the development of the societies and markets in which we operate. We have long been the bank of choice for large corporate customers and institutions in Sweden and, increasingly, in the other Nordic countries. At SEB we offer advisory services, high-quality products and services and share our expertise and know-how with customers.
SEB
SEB was founded nearly 160 years ago, and have played an active part in the development of the societies and markets in which they operate. They are the bank of choice for large corporate customers and institutions in Sweden and, increasingly, in the other Nordic countries
Rank: 17
Company size: 1000
Global: Yes

Graduate programme: Yes
Intern programme: Yes
Website:
Link