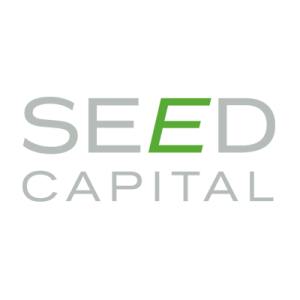 Who we are
SEED Capital's purpose is to help determined entrepreneurs go from good to great! We are competitive, ambitious and passionate individuals with extensive experience and networks. Most of us are entrepreneurs ourselves, which means that we understand the struggles, see the opportunities and know how to work with entrepreneurs creating successful businesses. We partner early and we are committed for the long run.
What we do
We are the largest early stage venture fund in Denmark. And we would like to think that we are the bravest. We have a strategic cooperation with government-funded vehicle for pre-seed investments, Pre-Seed Innovation. This allows us to partner early with the go-getters and the passionate believers who are disrupting existing industries and building new markets. We are usually the first institutional investor to join a startup, but we also syndicate with other funds and business angels. An initial investment can range from 50,000 to 500,000 euros. We can then join subsequent rounds with a total commitment of 10 million euros over the lifetime of a company.
What we look for
People. We invest in people more than anything and, first and foremost, we look for people who make things happen. People who just can't stop what they are doing. People with an idea that can be turned into a scalable business, who can attract talent, customers and investors. Driven, ambitious entrepreneurs, who are willing to go the extra mile in return for a successful venture. When we meet entrepreneurs who are willing to do that, we are too. We look for technology and medtech startups with world-class teams and a global potential for growth.
What we bring
Building a successful company isn't a walk in the park. There will inevitably be tough times and hard choices. As an early partner we help with every aspect of the business because we have a common goal of driving that business as far as it can possibly go. We help tweak the business model, attract strong profiles for the board and help identify those first key hires, who are paramount to the success of a company. We help our entrepreneurs with getting press and offer financial and legal advice. We use our network to help our entrepreneurs attract additional funds. We work across teams and titles to support our entrepreneurs in the best possible manner.
Seed Capital
We are Denmark's bravest early stage investor We partner early on and help daring entrepreneurs build great technology companies, and we love doing just that.
Rank: 23
Company size: 0-250
Global: No

Graduate programme: No
Intern programme: Yes
Website:
Link