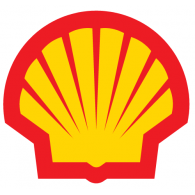 About SHELL OIL COMPANY
Shell Oil doesn't shilly-shally around as it explores for, produces, and markets oil, and natural gas, and produces and markets chemicals. The company's Shell Exploration & Production unit focuses its exploration on the deepwater plays in the Gulf of Mexico. Shell Oil partners with Saudi Aramco in a US refining and marketing venture (Motiva) and owns Motiva's sister company Shell Oil Products US. Shell Oil also produces petrochemicals (Shell Chemical) and liquefied natural gas (Shell US Gas & Power) and markets natural gas and electricity. Shell Oil's parent, Royal Dutch Shell, vies with Exxon Mobil) to be the world's #1 integrated oil company in terms of revenues.
Geographic Reach
The company has its corporate headquarters in Texas. It produces oil and gas in the Gulf of Mexico, heavy oil in California and primarily tight gas and liquid hydrocarbons in Louisiana, Pennsylvania, Texas, and Wyoming.
Operations
Shell Oil is the flagship of Royal Dutch Shell's US operations, and conducts activities through subsidiaries and affiliates. Motiva combines much of its parent's US refining and marketing operations along the Gulf Coast and the East Coast. Shell operates refining and marketing businesses in the West and Midwest as Shell Oil Products US. Other downstream operations include the manufacture and marketing of lubricants, alternative energies, carbon dioxide, and chemicals. Shell Oil has extensive upstream activities (both onshore and offshore) across the US.
Sales and Marketing
There are 14,000 Shell-branded gas stations in the US. Shell Oil Products US has a network of about 6,000 branded gasoline stations in the West. Motiva refines and markets branded products through about 8,000 Shell-branded stations in the Eastern and Southern US.
Shell
Europes most valuable company based on market cap
Rank:
Company size: 1000
Global: Yes

Graduate programme: Yes
Intern programme: Yes