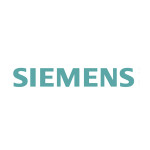 Working at Siemens
Siemens has 340,000 employees in more than 200 countries and is involved in many industries. We offer our employees many local and global career opportunities. Working with us, you have the foundation to develop personally and professionally. We strive to support your growth during all career stages. We foster an ownership culture that encourages every individual to take personal responsibility for our company's success.
Ingenuity for life
As a world leader in developing and producing the most advanced engineering technologies, we improve lives and further human achievements worldwide, while also protecting the climate – all thanks to our employees. We encourage our employees to be curious, ask questions and challenge the status quo. Working with us, you get the chance to make a difference.
Our continuously growing work environment is dynamic, international and diverse. Our employees represent 80 different nationalities, and possess a wide array of different skills, qualifications and experience. This contribute to the fact that Siemens constantly explores new opportunities, which open up to new solutions. As a new employee, you immediately become part of this open and inspiring environment of Siemens and together we will continue to shape the future.
Our graduate program
Three challenging assignments in two years, one of them abroad. Training on and off the job, rewarding experiences, a lot of fun, and new colleagues from around the globe – If you've been thinking about starting your career with a development program that builds a strong foundation for your professional future, Siemens Graduate Program offers the perfect path for you.
Siemens
Siemens AG is a German company headquartered in Berlin and Munich and the largest engineering company in Europe with branch offices abroad.
Rank: 17
Company size: 1000
Global: Yes

Graduate programme: Yes
Intern programme: Yes