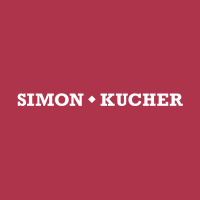 Simon-Kucher & Partners is a worldwide leader in pricing consulting, helping its clients maximize profits by giving them the tools and recommendations to correctly set prices for their products. In addition to pricing, Simon-Kucher works to streamline marketing and sales for clients, and assists them in developing corporate strategies that can result in success of their business. The firm has continuously offered these services to some of the leading companies in the world such as American Express, Barnes & Noble, BMW, Goldman Sachs, Intel, Johnson & Johnson, LinkedIn, PayPal, PepsiCo, Porsche, T-Mobile, Warner Music Group and many more.

The firm boost of having over 800 employees and over 29 offices in 22 countries all over the globe making it cable of reaching a wide client base in any corner of the world

The firm was started in Germany in 1985 by business administration and marketing expert Professor Hermann Simon (who is chairman of the firm today, having served as CEO from 1995 to 2009) and two of his PhD students. Believing that price is the "primary driver" of a company's profits, but that many manage it inefficiently, the consultancy began picking up business from companies eager to maximize their profit margins. Over time, Simon-Kucher also developed expertise in marketing and sales to offer comprehensive advice to clients seeking to grow their businesses. The firm's approach to pricing involves extensive quantitative and qualitative analysis of market factors that boils down to one key element: identifying "what the market will bear."
Culture
Every consulting firm has a special culture with its own values. Simon-Kucher's most important ones are integrity, team spirit and entrepreneurship. The firm attracts responsible, creative and driven people who contribute to growth of both clients and its structures right from the beginning.

It may have fewer rules and set-in-stone processes than other firms because they rely on its associates' common sense. In addition, Simon-Kucher & Partners assign roles and responsibilities based on each individual's skills rather than on job titles and hierarchies.
Its culture combines pragmatism with perfectionism; the firm's employees are approachable and fun to work with.
What makes it the best company to work for?
One of the main advantages working for Simon-Kucher is the unrivalled expertise we hold within TopLine Power®, meaning that you get to work alongside and quickly become a specialist within topics such as strategy, marketing pricing and sales. These are exciting business areas where we help our clients grow revenue and profits, rather than cutting cost. We like to say that we are working on the sunny side of consulting, which always creates a positive atmosphere around our projects. Another advantage specific to the Copenhagen office is the closely-knit team we have, and the impressive growth journey we are on in the Nordics. This means that our consultants get to participate in internal projects and business development, as well as with normal project work. This opens many opportunities to run own initiatives and receive a large share of responsibility at an early stage – translating to rapid personal and professional development opportunities.
What are you working on getting better at?
Our main focus area is to continue on our double-digit growth journey, with a high focus on the Nordic region. We see a lot of untapped potential for our services in the Nordics, and want to increasingly serve new business areas by diversifying our offerings. To do this we must continue to develop our associates' capabilities as well as to recruit talented graduates to meet the future demand of our services.
"Fun Fact"
Every year all our employees gather at our headquarters in Bonn to participate in our famous World Meeting. We get an annual update on the development as a company, and always celebrate our successes by throwing a massive themed party. Last year more than 1,000 consultants put on gowns and tuxedos and celebrated into the early morning in a spectacular Oscar-themed party.
Simon-Kucher & Partners
Simon-Kucher & Partners is a worldwide leader in pricing consulting, helping its clients maximize profits by giving them the tools and recommendations to correctly set prices for their products
Rank: 24
Company size: 51-250
Global: Yes

Graduate programme: Yes
Intern programme: No