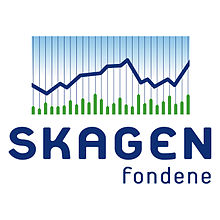 Skagen is a different and independent investment fund exclusively offers funds that we want to invest in.
To manage the funds is our only business. We even make our analyzes and dare make unpopular choices, as long as it benefits our customers. To find the best investments is a common interest – for if we do it well, makes our customers feel good.
The goal is to become the best asset manager in terms of the best possible risk-adjusted returns, communication, service and follow-up.
We believe that accountability in investment is essential to achieve the best possible risk adjusted returns for our investors over time.
Our approach to responsible investment is thus an important part of our internal investment process. We assess companies' sustainability in all investments.
Skagen Fondene
Skagen is a different and independent investment fund with 99 Billions in assets
Rank: 25
Company size: 0-250
Global: Yes

Graduate programme: No
Intern programme: No
Website:
Link