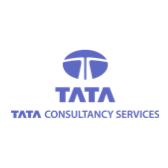 Tata Consultancy Services (TCS) is a leading provider of IT services, business solutions and outsourcing.  Through its global network delivery model, the mammoth corporation offers its e-business, application development and maintenance, architecture and technology consulting, engineering, security, infrastructure development and management services to organizations in more than 53 countries worldwide.  However, the firm's bread and butter are providing businesses with customized software packages. Throughout its history, it has catered to finance, banking, insurance, telecommunication, retail and many other industries. TCS is a part of the Tata Group, one of India's oldest and largest business conglomerates, which is made up of 96 companies on six continents and employs over 350,000 people.

Tata has emerged as a strong service provider in the Nordic region, offering clients and employees the opportunity to work with a global player with a strong local foundation. TCS has offices in all the Nordic countries – Stockholm, Copenhagen, Oslo, Helsinki and Reykjavik. It offers clients superior cost-effective business solutions through a flexible and transparent service delivery model. Several prominent Nordic companies have benefited from TCS' unique service offerings including Nokia, Ericsson, ABB, Telenor, NETS, SAS, and DNB.
Culture
Tata is proud of its heritage as part of the diversified Tata Group, which was founded by Jamsetji Tata in 1868, is one of India's most respected institutions today. The Tata Group is a global enterprise today, with it's headquarter in India, comprising over 100 independent operating companies. The group operates in more than 100 countries across six continents, with a mission 'To improve the quality of life of the communities we serve globally, through long-term stakeholder value creation based on Leadership with Trust'.
Tata Sons is the principal investment holding company and promoter of Tata companies. About 66 percent of the equity capital of Tata Sons is held by philanthropic trusts endowed by members of the Tata family. Its mission reflects the Tata Group's longstanding commitment to providing excellence.
To help customers achieve their business objectives by providing innovative, best-in-class consulting, IT solutions and services.
Tata's Values are:
 

Leading change

 

Integrity

 

Respect for the individual

 

Excellence

 

Learning and sharing
First set out in 2003, these Values continue to be as relevant as when they were first articulated and are lived everyday by its employees across the world in multiple ways.
The firm's employees are a signatory of the Tata Code of Conduct which is a set of principles that guide and govern the conduct of Tata companies and their employees in all matters relating to business. Introduced in 1998, the Code lays down the ethical standards that Tata employees have to observe in their professional lives, and it defines the value system at the heart of the Tata group and its many business entities.
The Code is a dynamic document that reinforces the Tata canon of honourable behavior in business. The Code has been modified down the years to keep it in step with changing regulatory norms in the different parts of the world that Tata companies now do business. These modifications have reinforced the Code, and enable it to reflect the diverse business, cultural and other factors that have a bearing on the health of the Tata brand.
TATA Consulting
Tata Consultancy Services (TCS) is a leading provider of IT services, business solutions and outsourcing.
Rank:
Company size:
Global: Yes

Graduate programme: Yes
Intern programme: Yes