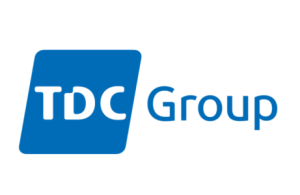 Get a career with Denmark's largest provider of communications and entertainment solutions
As the largest provider of communications and entertainment solutions, we must always be abreast with the latest developments. This requires innovative thinking, continuous implementation of new technology and sharp ideas. Because we have more than 10 different brands in Scandinavia: YouSee, Telmore, Full Rate, Full Rate Commercial, Bet25, Blockbuster, TDC Business, TDC Wholesale, TDC and Get we have much to offer. You will be part of a large group of about 9000 employees in Denmark, Sweden and Norway and TDC Group is Denmark's 10 largest private employer.
We are a diverse workplace with a myriad of both broad and specialized career opportunities, and we are always looking for new and talented people. If you towards an exciting career in a dynamic industry where the pace is high and two days are not equal, is a career at TDC Group may be for you.
Cooperation, prosperity and development
At TDC Group, you become part of the strong and dynamic team of employees. We know from experience that happy employees create happy customers and working to be best for the customer, you are our most important ambassadors. Therefore, we invest in our employees and we set the framework for well-being and professionalism and personal development. For only the strongest employee team brings people closer together, and only the most talented team makes the digital future into reality.
High speed and great freedom
We provide advanced solutions for a demanding, volatile and extremely competitive market. We are driven to make the complicated simple and to work hard to solve problems. Sometimes the road to success long and difficult, but it only makes sense to get a goal even better. At TDC Group can not avoid coming close to customers and the important decisions. We work together and networks across disciplines to create the best solutions to our customers. All in all, you become part of an inspiring and creative working environment. You get challenges, responsibilities, and not least the freedom to create innovative solutions in close collaboration with your colleagues and customers.
Ashlee Shaun Meyer, Talent Development Consultant at TDC, shared with Graduateships in an interview some insights on the graduate programme at the company. If you are seeking to become a graduate at TDC, you might want to read what she had to say in the following article below.
Hear about the PwC Graduate Programme and the 5 things Emily from PwC recommends for a stand-out CV
TDC
Denmark's largest provider of communications and entertainment solutions
Rank: 10
Company size: 1000
Global: No

Graduate programme: Yes
Intern programme: Yes