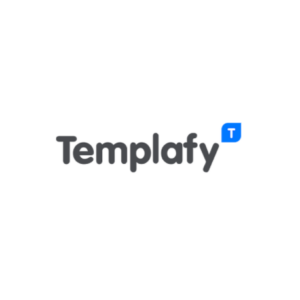 Since 2014, it's been our mission to solve the everyday obstacles in business document creation. Our solution securely places everything a document needs within reach of the employee and cuts out repetitive work through intelligent automation. Templafy helps employees work faster, produce better results, and improve company productivity.
Templafy is the leading platform in SaaS template management software. Today, over one million employees in more than 300 enterprises worldwide are using Templafy to help them produce perfect documents faster.
Templafy is a fast-growing, international company with big ambitions and a bright future. We are nearly 40 nationalities working together across four offices around the world. We're always on the lookout for bright new minds to help us on our journey. Our teams will welcome you warmly, challenge you professionally, and support you in doing your best work.
Templafy
Templafy is the leading platform in SaaS template management software
Rank: 39
Company size: 250-500
Global: Yes

Graduate programme: No
Intern programme: Yes