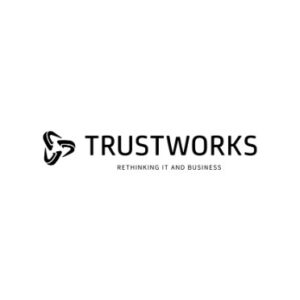 When Trust is part of our company name it obliges. We succeed together: Solidarity in our compensation scheme. We have only team KPIs and individual purposes to strive for. It enables us to engage in challenges outside our own project spheres for the benefit of our clients and colleagues. A sort of brain trust. Team spirit: This is always difficult to describe but as soon as you set foot in our offices, you sense it. Ambitious people longing to spend time together also when the computer is shut down. Knowlede sharing: It is not only fridays at the office. We offer Knowledge Bubbles (communities) as well as a heavy monetary investment (individual knowledge budget) in the individual consultant competencies. On top, our culture naturally facilitates knowledge sharing within our consultant teams. A minimum of bureaucracy in Trustworks and lots of trust. We see the needs of the customers and consultants. Customers see that our focus is fixed on them and that we are here to improve and impact organisations within IT solutions. Of course we offer consultancy (on the hour), but we see it as "blood in our veins" to invest in people. Life is phases and you need different things during life not a one size fits all model. A scaleup by heart. Trustworks is developing in a volatile world. We are all responsible for and active in developing Trustworks as a company, strategically in order to succed together.
Trustworks DNA is defined by the people who work here. Together we live and develop our culture and our reason for being. We are IT Managing Consultants that put trust in people first All employees are valued by their ability to put the needs of others equal to the individual needs The ideal Teamplayer is someone who is ambitious on making an impact for our customers, humble in terms of understanding the current contexts of customers or collegial challenges. In order to do that you need to be able to work with empathy skills.
Trustworks
TrustWorks is a consultancy focusing on bridging the gap between business and IT to help clients realize measurable business value from their IT-enabled investments. We help our customers succeed with their IT transformation projects from inception to transition.
Rank: 51
Company size: 51-250
Global: No

Graduate programme: No
Intern programme: No