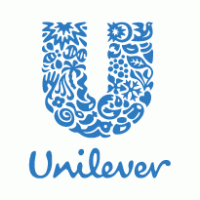 Unilever N.V. (Unilever), incorporated in 1927, is a supplier of consumer goods. It focuses on everyday consumer needs for nutrition, hygiene and personal care. Unilever's portfolio includes brands, as Knorr, Lipton, Hellmann's, Magnum, Omo, Dove, Lux and Axe/Lynx. Unilever's products are sold in over 170 countries around the world.
It operates under four categories: savoury, dressings and spreads; ice cream and beverages; personal care; and home care. On July 3, 2009, Unilever acquired Baltimor Holding ZAO. In September 2009, the Company completed the sale of the palm oil plantation in the Democratic Republic of the Congo. On November 24, 2009, the Company sold its interest in JohnsonDiversey.
Working at Unilever
Unilever has gained reputation as one of the world's most admired employers by providing an environment where individuals can achieve their goals, both professionally and personally. They have a vast range of roles, disciplines, functions and international locations to satisfy the most imaginative and determined minds. And as their business evolves, new possibilities arise. Here you can become a business leader, work on brands you're passionate about and build specialist knowledge and expertise.
Unilever recognizes that their success depends on innovation, so they do everything they can to ensure that enterprising people have the freedom to act. They give them all the support and encouragement they need. At the same time, we empower them to make tough decisions, implement new ideas and use their initiative.
Unilever believes that individuals should drive their own careers and that life at work should be a continuous learning journey. Seizing the opportunity to make a difference is more important than simply progressing up the ladder. People with this attitude and approach will find Unilever challenging, inspiring and highly rewarding.
Unilever Future Leaders Programme
Unilever has gained reputation as one of the world's most admired employers
Rank: 21
Company size:
Global: Yes

Graduate programme: Yes
Intern programme: Yes