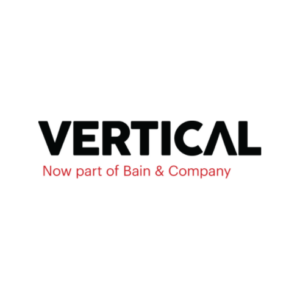 Vertical Strategy is a new entrant on the Danish Consulting market which was founded in 2015 and recently entered into a partnership with QVARTZ.
The firm comprises of a team of experienced consultants with a strong track record of building agile growth strategies and innovative business models. Wrapped in a vibrant start-up culture and infused with global partnerships, Vertical strategy deliver pragmatic and high-quality solutions to its clients.
In a turbulent and rapidly changing world, established businesses need to re-think their strategies to stay competitive. Traditional thinking no longer apply to the new reality – it's time for a more innovative and agile approach.

Exponential technological and digital advances offer new business opportunities like never before. It is a time of disruption and sooner rather than later all companies will face the challenge to disrupt or be disrupted. In such a dynamic and fast paced environment the traditional approach to strategy no longer applies. That's why VERTICAL STRATEGY is in existence – a new breed of growth advisors.
What makes it the best company to work for?
To put it briefly, working for Vertical means being a part of a strong, entrepreneurial culture and diverse group of people, working hard together to continuously find new ways to help and create tangible change for our clients.
We have witnessed first-hand that in today's dynamic and fast-paced environment, the traditional approach to growth and innovation no longer applies, as digital connectivity and exponential technologies are rapidly changing the business landscape. Vertical was therefore founded on the premise that an in-depth understanding of customer behavior, technology impact and entrepreneurial thinking should be put at the center of business design.
We are a tightly-knit team of experienced consultants with a strong track record of building agile growth strategies, customer experience design and innovative business models. Wrapped in a vibrant and fun culture inspired by the evolving startup scene, we deliver innovative and high-quality solutions to our clients.
What are you working on getting better at?
We have an inherent mission to be the best consultancy, which means we want to deliver the best projects but also be the best to work with and work for. With this, we believe we have already come extremely far. However, we continuously work at becoming even better at two main things: 1) leveraging truly cross-functional teams to deliver exceptional and innovative projects, and 2) set the golden standard for the most sustainable workplace with the coolest culture.
We build new growth avenues for companies by taking concepts all the way from customer research and ideation to pretotyping and building the final solutions. In accommodating the entire business design from A-Z, we believe that more than regular, strategic consulting skills are needed. Like many startups, we therefore focus on growing a team that consists of both strategists, UX'ers, developers, and entrepreneurs. For the same reason, we continuously focus on improving our ability to leverage and grow our diverse skillsets.
We believe that creating a sustainable workplace is important, and possible – also in consulting. Therefore, we invest heavily in developing our culture and social initiatives, employee development and in rethinking new approaches to how we work. We think it should be fun and inspiring to go to work, and that only in ensuring this can we attract and retain the best talent and sustain the best culture for the long run.
Fun Fact
In Vertical, we go on a yearly 'Vertication' together to find inspiration in the global startup and innovation scenes and at the same time take some well-deserved time off to spend in each other's brilliant company. In the spring of 2018 we went to Lisbon together to visit incubators and creative co-working spaces, and the year before that we spent a week in Tel Aviv, exploring the burgeoning startup scene and the corporate incubators of Coca Cola and Google, among others. We might also have spent a night or two out on the town…
(Oh yes, and we have 30 nerf guns at the office)
Vertical (Now part of Bain)
Vertical is a newly established consulting company focusing on helping companies navigate through disruptions and hyper growth
Rank: 25
Company size:
Global: No

Graduate programme: Yes
Intern programme: Yes