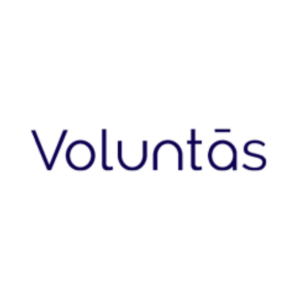 About Voluntās
With more than 65 human beings in six offices on four continents, Voluntās is one of the fastest growing consultancies born out of the Nordics.
At Voluntās, philosophers, anthropologists, psychologists, economists, dramaturgists,
sociologists, political scientists and people of yet other academic backgrounds are all management consultants by profession and philosophers by heart. Together, we specialize in advising and working with companies, directorates, boards, investors, foundations, investors, owners, leaders and governments on how to create, adapt and drive a meaningful culture, brand, society and planet.
We believe that this approach significantly increases the quality of living, while we know that it sustainably accelerates the productivity and profitability of doing business.
We pursue advisory and analytics to realize human potential and make more lives more meaningful for the colleagues in organizations, the consumers of brands, the citizens in societies and for all us children of our blue planet.
From values to virtues
At Voluntās we do not have values. We have virtues.
The concept of value originates from the language of economics, whereas the concept of virtues originates from the language of morality. Voluntās is not about economics, but all about morality. We are a fundamental change to the way money is earned, spent and invested.
Self-awareness above self-confidence
We take pride in our work… but we believe in recognizing our weaknesses as much as our strengths to improve and develop.
Humbleness & Hard Work above good intentions
Everything starts with good intentions… but we believe in diligence and persistence to create a beautiful ending.
Honesty above compassion
We care for each other… but we believe in candidness to build professional intimacy.
Facts above emotions
We are powered by passion… but we believe in evidence to steer our decision making.
Why become an Analyst at Voluntās?
We offer two programs of internship of either 6 or 12 months and you can join our six offices: Copenhagen, Tunis, Khartoum, San Francisco, Mumbai, and Oslo.
Meaningful Organizations, Brands and Planet
The internship is designed to acquaint you with insight into yourself and your human potential while providing a real, hands-on opportunity to experience various assignments with our international clients. You will contribute to our work by applying critical and creative thinking on strategic issues and propose problem-solving frameworks to address key client challenges.
Meaningful Societies
During this internship you will provide fact-based policy options and recommendations based on extensive research and analysis in fragile and conflict-affected regions. Our goal is to have a positive, sustainable impact on populations affected by crisis in order to improve their living standards and access to rights. We collect data, conduct analytics, and generate insights for both the private and public sectors. We use our insights to underpin strategic thinking and evidence-based decision making.
Read more here.
Voluntas
We advise companies, foundations, investors, boards, leaders and governments on how to create, adapt and drive a meaningful organization, brand, planet and society.
Rank: 44
Company size: 51-250
Global: Yes

Graduate programme: No
Intern programme: Yes