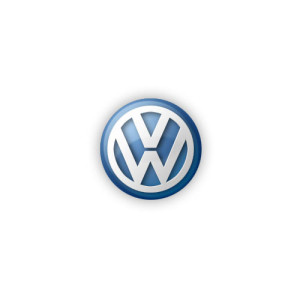 Volkswagen is a Germany-based automobile manufacturer. Volkswagen develops vehicles and components, and also produces and sells vehicles, in particular Volkswagen brand passenger cars and commercial vehicles.
Volkswagen consists of two divisions:
Automotive and Financial Services division. The Automotive division is responsible for the development of vehicles and engines, the production and sale of passenger cars, commercial vehicles, trucks and buses, and the genuine parts business. The Financial services division's portfolio of services includes dealer and custom financing, leasing, banking and insurance activities, and fleet management.
Volkswagen brands include Audi, Skoda, Bentley, SEAT, Scania. During the year ended December 31, 2009, a total of four million vehicles were delivered to customers worldwide. On February 20, 2009, the Company acquired Scania AB. In December 2009, the Company acquired 49% of Porshe Zwischenholding GmbH.
Working at Volkswagen
It is the goal of the Volkswagen Group to recognize and uphold the performance and learning potential of each and every member of staff, and to promote all employees in line with the company strategy and in accordance with their personal development potential. Personnel development measures range from technical seminars in automotive engineering and automation technology, IT, quality management and productivity, through supervisor development programmes for the Volkswagen Passenger Cars brand, to interdisciplinary training in subjects such as self management and communication. In addition, the Volkswagen subsidiaries Volkswagen Coaching GmbH, the Audi Akademie and the Volkswagen Bildungsinstitut GmbH are able to offer a broad and diverse range of seminars. These include, for example, modules dealing with personnel management, leadership competence or international development programmes. Volkswagen Coaching GmbH is one of the largest providers of vocational and advanced professional training in Germany, and is active not only for the Volkswagen Group but also on the open market.
VW
VW is the largest car producer in Europe
Rank:
Company size: 1000
Global: Yes

Graduate programme: Yes
Intern programme: Yes