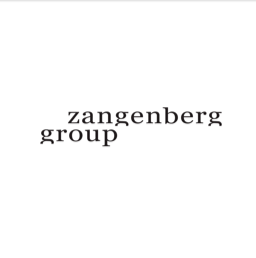 The Businesses in the Zangenberg Group provide IT financial and IT strategic consulting to Danish companies of all sizes – both public and private. It consists of three companies, covering the areas of strategy, benchmarking and research.

The foundation of the Zangenberg Group was established in 2008, when Henrik and Mette Zangenberg – who have both worked for Gartner – founded the consulting firm Zangenberg & Company. Zangenberg & Company was founded with a desire to provide operational, practical and most importantly, data based IT strategic consulting. As the classic IT strategic consulting business grew, so did the desire to develop data-based consulting.

In 2011, this led to the creation of the group's second company – the IT benchmark company Zangenberg Analytics. In the past four years it has built a database of local benchmarked IT outsourcing contracts – the largest in all of Denmark. Zangenberg Analytics now helps Danish, and other Nordic public and private organizations, both large and small, with finding the right market price for their IT services.

In 2013, the idea of bringing the firm's market price data and its knowledge of IT strategy and IT financials, to a broader audience was born. The result was the research company Quarterly Analytics. Since then, Quarterly Analytics has published quarterly updated market rates of IT infrastructure supplier profiles and operational research on the Danish IT services market, to an ever growing and diverse group of subscribers.
Culture
Zangenberg Group is a small team of highly specialized employees who come with different academic backgrounds typically in economics, mathematics and computer science. The firm's driving force in work is to find smart and intelligent solutions to complex issues through interdisciplinary cooperation between team competencies and strengths.

Students as well as permanent employees work directly with customers and end deliveries, which are targeted at the company's decision makers. Zangenberg Group relies on everyone in the team to be ambitious and to continuously strengthen and maintain their skills – from communicative tools over analytical skills to knowledge of cutting edge technology. No matter how busy the firm might be, it still works based on the fact that it is the overall team effort and ongoing sparring that ensure high quality in its deliveries.
What makes it the best company to work for?

Quote from a student: Zangenberg & Company is a small place with very high professionalism and a flat hierarchy. It gives a huge value that you have close contact with everyone in an informal way. Especially professional where daily work takes place in close collaboration with the seniors and the company's customers, which are among the country's largest private and public companies.

Being a relatively small company with a large project portfolio creates a need for everyone to lift their part and take responsibility. This means that you can quickly play a central role in the projects on an equal footing with the other permanent consultants. It also means that the distance from desk work to customer contact or final delivery is very short, which places great demands on the quality of one's work.
What are you working on getting better at?
We work constantly to  improve our core competencies: understanding the market dynamics in the IT market, understanding price formation and developing advisory concepts for Scandinavia's most demanding customers.
Fun Fact
We are NOT part of the Zangenberg Theater, which is located in the same street and has a director with the same name as ours.
Zangenberg Group
The Businesses in the Zangenberg Group provide IT financial and IT strategic consulting to Danish companies of all sizes
Rank: 54
Company size:
Global: No

Graduate programme: No
Intern programme: Yes